Who We Are
Custom Trailer Pros is a national food trailer dealer. All of our trailers are custom built for each customer right here in the United States. Once the trailer itself is built, it is transported to our installation facility located in Columbia, TN. There we install gas-lines, cooking equipment, refrigeration, fire suppression systems, and perform any other custom work that needs to be done. As soon as the trailers are completed, our customers are welcome to pick them up or we can arrange delivery.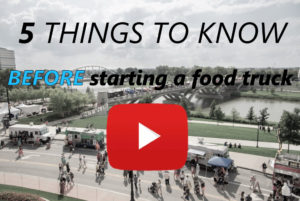 Scottsdale Food Events You Will Fall In Love With
Scottsdale is a city in the state of Arizona. It is located to the east of Phoenix. The city is famous for its golf courses and spa resorts such as TPC Scottsdale. The McDowell Sonoran Preserve is a popular destination where locals can be found taking in the unique rock formations, desert hills, and cacti. Architect Frank Lloyd's former studio and home are located near Taliesin West. The 19th-century buildings and olive trees make Downtown Scottsdale standout. There are plenty of ritzy night clubs, art galleries, superior shopping malls, high-end restaurants, fine resorts. The city tends to have an upscale reputation. Locals love to good food and can be found downing Navajo tacos, barbecue steaks, and fried chicken. The following food events will help you get a sense of the local food scene.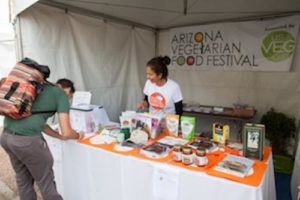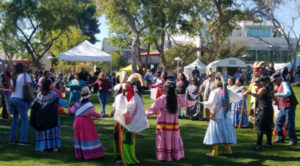 Arizona Vegetarian Food Festival
Since the local population in Scottsdale is health-conscious, the Arizona Vegetarian Food Festival is held every February to celebrate vegetarian and vegan food. It is a festival where there are a ton of cooking demonstrations, guest speakers, and plant-based meals. You will be surprised by the sheer variety of vegan food options. Eat healthily is the motto of the event. There are plenty of health-focused activities like fitness/body/mind classes that you can participate in. Pay a visit to the Civic Center Amphitheater to eat delicious vegan food and spend an unforgettable weekend. The event will help you fully embrace the vegan lifestyle.
Scottsdale Culinary Festival
Although Scottsdale is not a huge city, it is just as diverse as any other major American city. The Scottsdale Culinary Festival highlights the diversity of the city every April. It is a two-day event where more than 25 restaurants come together to feed hungry visitors. There are also live music performances and fun-filled activities to keep you going. Only the best vendors and high-class restaurants cater to the public. Get a taste of what Scottsdale is all about at this amazing event. It is held at the Civic Center Mall. Make sure to bring your entire family along for the best time.
Arizona Native Edible Experience
The Arizona Native Edible Experience is another amazing food event that you need to check out during your stay in Scottsdale. This food event is held every February at the Museum of the West. You cannot afford to miss it. Head over to the winter-into-spring circuit to taste some of the most delicious food that you could possibly find in Scottsdale. Several Arizonian tribes can be found at the event serving up a feast. If you have never taste Native American food, this is the perfect event to do so.  The event starts in the evening and lasts all night long.
We Have Endless Possibilities
Food trucks are becoming more and more popular in Scottsdale, and for good reason. Due to the love that people have for mobile food, this industry continues to expand. With increasing demand and relatively low startup costs, food trucks and food trailers have become a prime business opportunity for anyone who loves to cook. And here at Custom Trailer Pros, our staff consists of food industry professionals as well as accomplished entrepreneurs who all have one goal at the center of all that we do – helping our customers be as successful as possible, as quickly as possible. We do this by focusing on work-flow, efficiency, health-code compliance, fire safety compliance, financing assistance, and we have each food trailer in Scottsdale built to order so they can be set up for our customer's exact needs.
Scottsdale offers comfortable living. It is a city that is known for its food and hospitality. If you're a chef, restaurateur, entrepreneur, or simply looking to start your own mobile food trailer business in Scottsdale, please call us 800-859-5405 today to get started.
Food & Concession Trailers for sale in Scottsdale
Over the last ten years we have designed thousands of food trailers, helping our customers successfully get started with many different concepts including:
BBQ Trailers, Coffee Trailers, Pizza Trailers, Dessert Trailers, Hamburger Trailers, Donut Trailers, Taco Trailers, Seafood Trailers, Ice Cream Trailers, Mediterranean Food Trailers, American Food Trailers, Latin Food Trailers, Italian Food Trailers, and many, many more. Call us at 800-859-5405 to place your order today.