Who We Are
Custom Trailer Pros is a national food trailer dealer. All of our trailers are custom built for each customer right here in the United States. Once the trailer itself is built, it is transported to our installation facility located in Columbia, TN. There we install gas-lines, cooking equipment, refrigeration, fire suppression systems, and perform any other custom work that needs to be done. As soon as the trailers are completed, our customers are welcome to pick them up or we can arrange delivery.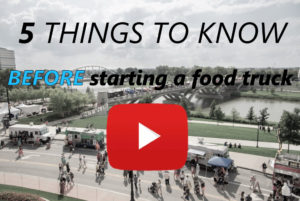 Our Guide to Food Festivals in Boston
Boston is the capital of Massachusetts. It is one of the most diverse cities in the United States. People from around the globe consider Boston their home. The city has a thriving food scene. It is known for its oysters, the Boston cream pie, fish and chips, baked beans, lobster rolls, and clam chowder. If you are a foodie, you are bound to have a great time in Boston. The following are some of the best food festivals that Boston has to offer.


The Great Boston Rib Fest.
The Great Boston Rib Fest is a favorite among locals. It is where people come together in celebration of delicious ribs. If you are a rib lover, it is the perfect event for you. Located at the Dorchester Brewing, the festival is held in August. Restaurants from across the region open their booths to offer some amazing food. You will get to buy amazing ribs for the lowest price at the event. You must go early before the ribs run out.
Caribbean Rum and Food Festival
The Caribbean Rum and Food Festival is one of the biggest festivals in Boston. It is the perfect place to taste Caribbean food, rum, and music. The annual festival is held near Roxbury Crossing. Listen to the beautiful sounds of the island from Boston at the event. If you have always wanted to listen to live reggae music, the event is the best place to do so
Boston Local Food Festival
The Boston Local Food Festival is where all the locals come together for an outdoor event that celebrates local restaurants, food trailers, farmers, and produces. Some of the past vendors included the Ackermann Maple Farm, the Baklava Project, and Big Rock Oyster Co. The event is held at the Greenway. There is also a seafood competition that spices things up.
Phantom Gourmet Food Festival
The Phantom Gourmet Food Festival is an amazing food festival that is held every year in different neighborhoods. It is an event where you get to experience everything Boston has to offer. The event is a week-long celebration of food. There are plenty of parties that are also hosted simultaneously.
Annual Boston Vegetarian Food Festival
As more and more Bostonians have chosen a vegetarian lifestyle, the need for an Annual Boston Vegetarian Food Festival arose. Hence, the festival is where only the best vegetarian natural food providers get together to provide hungry vegans with the most delicious meals. There are educational exhibits, exciting speakers, and much more. Did we mention that there are tons of free food sampling? The event is held in October and is a must-visit.
Endless Possibilities
Food trucks are becoming more and more popular in Boston, and for good reason. Due to the love that people have for mobile food, this industry continues to expand. With increasing demand and relatively low startup costs, food trucks and food trailers have become a prime business opportunity for anyone who loves to cook. And here at Custom Trailer Pros, our staff consists of food industry professionals as well as accomplished entrepreneurs who all have one goal at the center of all that we do – helping our customers be as successful as possible, as quickly as possible. We do this by focusing on work-flow, efficiency, health-code compliance, fire safety compliance, financing assistance, and we have each food trailer in Boston built to order so they can be set up for our customer's exact needs.
Boston is a city that is both charming and international. It is where people from every corner of the globe come together to celebrate diversity. If you're a chef, restaurateur, entrepreneur, or simply looking to start your own mobile food trailer business in Boston, please call us 800-859-5405 today to get started.
Food & Concession Trailers for sale in Boston
Over the last ten years we have designed thousands of food trailers, helping our customers successfully get started with many different concepts including:
BBQ Trailers, Coffee Trailers, Pizza Trailers, Dessert Trailers, Hamburger Trailers, Donut Trailers, Taco Trailers, Seafood Trailers, Ice Cream Trailers, Mediterranean Food Trailers, American Food Trailers, Latin Food Trailers, Italian Food Trailers, and many, many more. Call us at 800-859-5405 to place your order today.