Who We Are
Custom Trailer Pros is a national food trailer dealer. All of our trailers are custom built for each customer right here in the United States. Once the trailer itself is built, it is transported to our installation facility located in Columbia, TN. There we install gas-lines, cooking equipment, refrigeration, fire suppression systems, and perform any other custom work that needs to be done. As soon as the trailers are completed, our customers are welcome to pick them up or we can arrange delivery.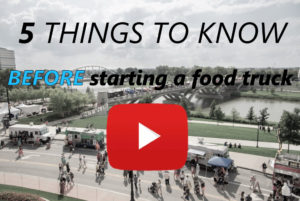 Best Food Festivals in Washington D.C. for Food Lovers
Washington D.C. hosts some of the most spectacular food festivals every year. The American capital is known for festivals and amazing food. There is always a food festival that takes place each weekend. From local specialties to foreign cuisine, the capital has got it all. It is a paradise for food lovers. There is a lot that people do not know about Washington D.C. There is more to the city than just politics. However, being the capital of the country has allowed many international restaurants to open up in Washington D.C. If you are in the city, you cannot afford to miss these food festivals.


National Capital BBQ Battle
Residents of Washington D.C. love their BBQ. The National Capital BBQ Battle is one of the most visited food festivals of the year. Every year during June, the top BBQ restaurants in the city and around the country battle it out for the top prize. Visitors to the event get to benefit from cooking demonstrations, food samples, interactive displays, and so much more. The National Capital BBQ Battle is the country's best barbecue cook-off. Winners get to take home more than $40,000 in cash and prizes. 
Around the World Cultural Festival
If you love international cuisine, you need to pay a visit to the Around the World Cultural Festival in Washington D.C. It is where a wide variety of foreign cuisine is offered to attendees. The event is held in August. Visitors get to taste food from around the world without having to leave the city. It does not get better than this. Celebrate the rich diversity of the capital by attending this spectacular event. It features mouthwatering food from across the globe. There is even a fashion show, live entertainment, and so much more. The Around the World Cultural Festival is held at Freedom Plaza right across from the White House. 
Oktoberfest
Washington D.C. does its fun version of Oktoberfest. Late September is when the city comes alive during this festival. You will find German-themed celebrations that feature beer, bratwurst, wine, music, dancing, and so much more. Moreover, the sausages are to die for. Don't forget to attend Oktoberfest in Washington D.C.
Taste of D.C.
Taste of D.C. is another amazing food festival held in Washington D.C. during the last week of October. It is a premier food festival that features over 50 of the best restaurants in the region, a Wine Walk, a Beer Garden, live entertainment, family entertainment, and interactive games as well as local chef demonstrations. You can never go wrong by attending Taste of D.C.
D.C. Curbside Cook-Off
The D.C. Curbside Cook-Off is where food trucks come together to offer visitors with amazing food, live music, and games for the entire family. It is a must-attend.
We Have Endless Possibilities
Food trucks are becoming more and more popular in Washington, and for good reason. Due to the love that people have for mobile food, this industry continues to expand. With increasing demand and relatively low startup costs, food trucks and food trailers have become a prime business opportunity for anyone who loves to cook. And here at Custom Trailer Pros, our staff consists of food industry professionals as well as accomplished entrepreneurs who all have one goal at the center of all that we do – helping our customers be as successful as possible, as quickly as possible. We do this by focusing on work-flow, efficiency, health-code compliance, fire safety compliance, financing assistance, and we have each food trailer in Washington built to order so they can be set up for our customer's exact needs.
Washington D.C. packs a punch when it comes to its food offerings. If you're a chef, restaurateur, entrepreneur, or simply looking to start your own mobile food trailer business in Washington D.C., please call us 800-859-5405 today to get started.
Food & Concession Trailers for sale in Washington
Over the last ten years we have designed thousands of food trailers, helping our customers successfully get started with many different concepts including:
BBQ Trailers, Coffee Trailers, Pizza Trailers, Dessert Trailers, Hamburger Trailers, Donut Trailers, Taco Trailers, Seafood Trailers, Ice Cream Trailers, Mediterranean Food Trailers, American Food Trailers, Latin Food Trailers, Italian Food Trailers, and many, many more. Call us at 800-859-5405 to place your order today.