Who We Are
Custom Trailer Pros is a national food trailer dealer. All of our trailers are custom built for each customer right here in the United States. Once the trailer itself is built, it is transported to our installation facility located in Columbia, TN. There we install gas-lines, cooking equipment, refrigeration, fire suppression systems, and perform any other custom work that needs to be done. As soon as the trailers are completed, our customers are welcome to pick them up or we can arrange delivery.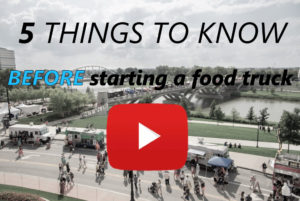 Must-Visit Food Festivals in Tulsa
Tulsa is one of the most populous cities in the state of Oklahoma. It is best known for its central Deco District due to the stunning architecture of the district. Many landmarks fill the city. The local oil industry had powered the boom of this city of about 400,000 residents until it relocated to Texas. It is a charming city that has it all. With a thriving food scene and nightlife, there is always something to do. Locals love to eat fried, seasoned, and tender food. Some of their favorites include fried okra, fried pies, chicken fried steak, fried onion burger, barbecue, calf fries, and fried catfish. The following must-visit food festivals provide you with the perfect opportunity to taste all that this city has to offer.
Jenks America Food Truck Festival
Jenks is a suburb in Tulsa that is known for its laid-back lifestyle. Each May, residents organize the Jenks America Food Truck Festival. Only the best food trucks come together to serve you the best food items in the region. Did we mention that local musicians also perform as visitors dine or shop? Head over to Main Street Jenks for an amazing afternoon you will never forget. From hotdogs to delicious burgers, you must go on an empty stomach to get your fair share of the food variety.
Turkish Food and Art Festival
Tulsa has a growing Turkish population that hosts the Turkish Food and Art Festival every April at the Raindrop Turkish House. It is the ideal place to taste kofte, baklava, Turkish ravioli, gyro kebabs, stuffed grape leaves, and more. Sip on Turkish tea and enjoy this indoor festival. There is also Turkish calligraphy and water marbling at the festival. The event is open to the public. Be transported to Turkey and experience authentic Turkish food.
Annual Tulsa Global Bash
Despite having just about 400,000 residents, Tulsa is home to people from every corner of the globe. It is due to this fact that the Annual Tulsa Global Bash is held every summer at Guthrie Green. Taste delicious food, smell divine flavors, listen to alluring sounds, and gaze at marvelous sights at this festival. There is African drumming, belly dancing, circus acts, and lots of music to keep you busy. It is a family festival.
Kendall-Whittier Arts Festival
Finally, the Kendall-Whittier Arts Festival is another amazing food festival that is held in Tulsa every year to celebrate the local arts scene at Kendall-Whittier Main Street. Not only do you get to look at the latest art pieces, but you also get to eat mouthwatering food. There are plenty of food trucks, gallery shows, live music, and kid's activities to keep the entire family busy. The event is also pet-friendly. So, you can bring your furry buddy along.
Endless Possibilities
Food trucks are becoming more and more popular in Tulsa, and for good reason. Due to the love that people have for mobile food, this industry continues to expand. With increasing demand and relatively low startup costs, food trucks and food trailers have become a prime business opportunity for anyone who loves to cook. And here at Custom Trailer Pros, our staff consists of food industry professionals as well as accomplished entrepreneurs who all have one goal at the center of all that we do – helping our customers be as successful as possible, as quickly as possible. We do this by focusing on work-flow, efficiency, health-code compliance, fire safety compliance, financing assistance, and we have each food trailer in Tulsa built to order so they can be set up for our customer's exact needs.
Tulsa is a city that is waiting to be explored. If you're a chef, restaurateur, entrepreneur, or simply looking to start your own mobile food trailer business in Tulsa, please call us 800-859-5405 today to get started.
Food & Concession Trailers for sale in Tulsa
Over the last ten years we have designed thousands of food trailers, helping our customers successfully get started with many different concepts including:
BBQ Trailers, Coffee Trailers, Pizza Trailers, Dessert Trailers, Hamburger Trailers, Donut Trailers, Taco Trailers, Seafood Trailers, Ice Cream Trailers, Mediterranean Food Trailers, American Food Trailers, Latin Food Trailers, Italian Food Trailers, and many, many more. Call us at 800-859-5405 to place your order today.