Who We Are
Custom Trailer Pros is a national food trailer dealer. All of our trailers are custom built for each customer right here in the United States. Once the trailer itself is built, it is transported to our installation facility located in Columbia, TN. There we install gas-lines, cooking equipment, refrigeration, fire suppression systems, and perform any other custom work that needs to be done. As soon as the trailers are completed, our customers are welcome to pick them up or we can arrange delivery.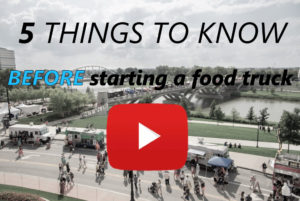 Must-Visit Food Festivals in Tucson
Tucson is one of the biggest cities in Arizona. It is known for its dramatic beauty such as the Sonorant Desert that occupies the region. The city is surrounded by spectacular cacti. There is sunshine year-round and the sunsets are extremely romantic in Tucson. The weather can be quite hot but the breathtaking mountain ranges make up for it. There are plenty of resorts, golf courses, and art galleries that make the city a must-visit. Moreover, Tucson also has a thriving food scene. Some of the popular food items include spicy chili dogs, steak fingers, green corn tamales, and ranch fries. Tucsonans love to grill during the weekend and many different food festivals keep them busy throughout the year. If you are in this beautiful city, you need to visit these food festivals.
Arizona's Bounty
Arizona's Bounty is held at the University of Arizona every year in April. It is a celebration of all bounty that Arizona has to offer. The event provides the perfect opportunity to try out the local cuisine, meet locals, and learn more about the culture. There are over 20 wineries that participate in the event. The tapas bites are a favorite of locals. There are also live music and dance performances. 
Turkish Bazaar
Turkish food is delicious and if you have ever tried Turkish food or want to try it out, the Turkish Bazaar should be on your bucket list. It is where you will get to eat baklava, ground beef gyro, and chicken shish kebab. This food festival is held at Sema Foundation in April. 
The doner kebabs are to die for. It is one of the most visited festivals of the year. Did we mention that there is traditional Turkish music and henna? There is no better opportunity to immerse yourself in a little bit of Turkey. 
Beer Garden at American Eat Co.
American Eat Co. hosts the Beer Garden each year. It is a celebration of delicious food, beer, music, and shopping. The event takes place in April and is frequented by locals from all around. There are mariachis and local popup markets that will keep you busy. Experience how the American Eat Co. patio transforms and comes to life at this spectacular festival. Locally brewed beer is what this festival special. The day-long event is packed with surprises.
Second Saturdays Downtown
Second Saturdays Downtown is a food event that takes place every month. The event is centered on food, shopping, performances, and live music. It is the time of the month when all the popular food trucks that locals love to come together to offer a variety of food options. There are chicken wings, waffle cones, and Italian food items. Go to Downtown Tucson to be transported to a world of fun and excitement. 
We Have Endless Possibilities
Food trucks are becoming more and more popular in Tucson, and for good reason. Due to the love that people have for mobile food, this industry continues to expand. With increasing demand and relatively low startup costs, food trucks and food trailers have become a prime business opportunity for anyone who loves to cook. And here at Custom Trailer Pros, our staff consists of food industry professionals as well as accomplished entrepreneurs who all have one goal at the center of all that we do – helping our customers be as successful as possible, as quickly as possible. We do this by focusing on work-flow, efficiency, health-code compliance, fire safety compliance, financing assistance, and we have each food trailer in Tucson built to order so they can be set up for our customer's exact needs.
Tucson is well worth the visit. It is a city that contradicts itself in many amazing ways. If you're a chef, restaurateur, entrepreneur, or simply looking to start your own mobile food trailer business in Tucson, please call us 800-859-5405 today to get started.  
Food & Concession Trailers for sale in Tucson
Over the last ten years we have designed thousands of food trailers, helping our customers successfully get started with many different concepts including:
BBQ Trailers, Coffee Trailers, Pizza Trailers, Dessert Trailers, Hamburger Trailers, Donut Trailers, Taco Trailers, Seafood Trailers, Ice Cream Trailers, Mediterranean Food Trailers, American Food Trailers, Latin Food Trailers, Italian Food Trailers, and many, many more. Call us at 800-859-5405 to place your order today.