Who We Are
Custom Trailer Pros is a national food trailer dealer. All of our trailers are custom built for each customer right here in the United States. Once the trailer itself is built, it is transported to our installation facility located in Columbia, TN. There we install gas-lines, cooking equipment, refrigeration, fire suppression systems, and perform any other custom work that needs to be done. As soon as the trailers are completed, our customers are welcome to pick them up or we can arrange delivery.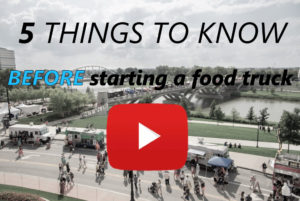 Delicious Food Festivals in Tampa
Tampa is a sunny city in Florida. It lies in the Tampa Bay. The city has become a major business center. There are tons of cultural offerings and museums that fill the city. Busch Gardens is one of the most popular places in the city. It is an African-themed amusement park that offers animal-viewing areas and thrill rides. Tampa has become a dining and nightlife destination in recent years. No visit to Tampa is complete without a trip to Old Hyde Park and the historic old quarters. The city boasts the longest continuous sidewalk in the world. Locals love to eat food and some of their favorite food items include Columbia salad, stone crab, clams, blue crabs, garlic shrimps, smoked mullet, deviled crab, and Cuban sandwiches. If you want to experience the food scene in Tampa, you should visit the following food festivals.
Busch Gardens Food and Wine Festival
Kick start your summer by visiting the Busch Gardens Food and Wine Festival. This month-long festival is the perfect place to fill your appetite with out-of-this-world flavors. Each year during March, the Busch Gardens host this spectacular event. It is open to the public. Unleash your inner foodie like never before by eating to your heart's content at the festival. There are plenty of sample-sized tastings to keep you wanting more.
Tailgate Taste Fest
The Tailgate Taste Fest is held every October at Curtis Park. It is where all the top restaurants in Tampa cook up extraordinary tailgate food such as barbecue, chicken, sliders, and more. Restaurants battle it out to receive awards for different categories. Sample the delicious food and satisfy your culinary cravings at this festival.
Cuban Sandwich Festival
Tampa is home to many residents that claim Cuban roots. They host the Cuban Sandwich Festival every May to celebrate their Cuban heritage. Head over to the HCC-YBOR Campus to taste some of the best Cuban sandwiches in your life. The main goal of the event is to create a 125-foot Cuban sandwich. The sandwiches are also donated to feed the homeless. This community event is the perfect place to learn more about Cuban culture and see the latest art pieces.
Annual Festa Italiana
Besides hosting a thriving Cuban community, Tampa also has its very own Italian community that celebrates the Annual Festa Italiana every April. The event started in 1997 and has taken over the city. It is an event that truly honors Italian heritage and culture. Only the finest Italian food is offered to the public. There are plenty of entertainment performances as well that keep the event exciting. It is an event that cannot be missed. Thousands of visitors attend the Annual Festa Italian each year.
Endless Possibilities
Food trucks are becoming more and more popular in Tampa, and for good reason. Due to the love that people have for mobile food, this industry continues to expand. With increasing demand and relatively low startup costs, food trucks and food trailers have become a prime business opportunity for anyone who loves to cook. And here at Custom Trailer Pros, our staff consists of food industry professionals as well as accomplished entrepreneurs who all have one goal at the center of all that we do – helping our customers be as successful as possible, as quickly as possible. We do this by focusing on work-flow, efficiency, health-code compliance, fire safety compliance, financing assistance, and we have each food trailer in Tampa built to order so they can be set up for our customer's exact needs.
Tampa is a gorgeous city that has stunning beaches, skyscrapers, delicious food, and so much more. It is a city that has so much to offer everyone. If you're a chef, restaurateur, entrepreneur, or simply looking to start your own mobile food trailer business in Tampa, please call us 800-859-5405 today to get started.
Food & Concession Trailers for sale in Tampa
Over the last ten years we have designed thousands of food trailers, helping our customers successfully get started with many different concepts including:
BBQ Trailers, Coffee Trailers, Pizza Trailers, Dessert Trailers, Hamburger Trailers, Donut Trailers, Taco Trailers, Seafood Trailers, Ice Cream Trailers, Mediterranean Food Trailers, American Food Trailers, Latin Food Trailers, Italian Food Trailers, and many, many more. Call us at 800-859-5405 to place your order today.