Who We Are
Custom Trailer Pros is a national food trailer dealer. All of our trailers are custom built for each customer right here in the United States. Once the trailer itself is built, it is transported to our installation facility located in Columbia, TN. There we install gas-lines, cooking equipment, refrigeration, fire suppression systems, and perform any other custom work that needs to be done. As soon as the trailers are completed, our customers are welcome to pick them up or we can arrange delivery.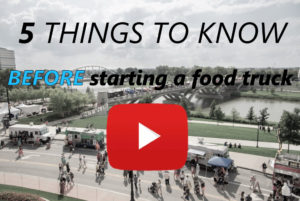 Food Festivals To Check Out In St. Petersburg
St. Petersburg is a city in the state of Florida. It is right on the gulf coast which makes it part of the Tampa Bay. Often referred to as the Sunshine City, St. Petersburg has pleasant weather all year round. It is the perfect place for going to the beach, fishing, boating, and golfing. The Dali Museum and the Museum of Fine Arts are both incredibly popular for their works of art, ranging from contemporary to ancient. If you are looking for some sunshine, St. Petersburg is the city for you. The city has plenty of attractions, bars, restaurants, and shopping malls to keep you busy. Locals love to eat quail, charcuterie board, fried chicken, Cuban sandwich, and smoked mullet. If you are ever in the city, you need to visit the following food festivals.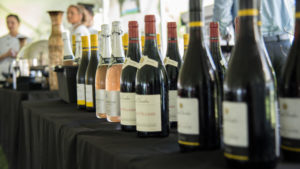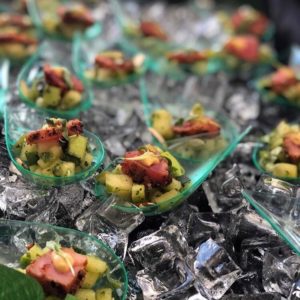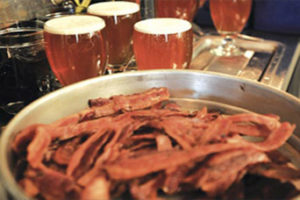 St. Pete Wine and Food Festival
The St. Pete Wine and Food Festival is held every November. It is where everyone comes together to celebrate food and wine. The event lasts five days and is a must-visit. There are tacos, margaritas, and grand tastings. There is an incredible selection of wine from across the globe. Only the best restaurants serve food at the festival. The event takes place at North Straub Park. You have to taste the mouth-watering tacos. Did we mention that there are plenty of outdoor activities for the entire family? It is where attendees get to enjoy an amazing food tasting experience.   
Savor St. Pete
Savor St. Pete is another food festival that is held at North Straub Park. The event takes place in November. Taste first-class food with scenic views of the Tampa Bay. You have to check out the Grand Tasting Village as it has an interesting culinary scene. Taste delicious food and sip on exquisite wine at the festival. It is a paparazzi filled event. Spend the best weekend of your life savoring appetizing food and drinking craft beers. Only the best chefs cook for the event.
St. Pete Beer and Bacon
St. Pete Beer and Bacon is the event of the year. It takes place in January at Vinoy Park. The event lasts the entire day. When you get a ticket for the event, you get to try over 50 bacon dishes from more than 20 food vendors. There are craft beers and cocktails that you can sample. The event also showcases live music by some of the leading artists in the country. There are games and plenty of prizes. Keep in mind that one needs to be at least 21 years of age to attend. Celebrate your love for bacon by visiting this spectacular event. You will not regret it.
Endless Possbilities
Food trucks are becoming more and more popular in St. Petersburg, and for good reason. Due to the love that people have for mobile food, this industry continues to expand. With increasing demand and relatively low startup costs, food trucks and food trailers have become a prime business opportunity for anyone who loves to cook. And here at Custom Trailer Pros, our staff consists of food industry professionals as well as accomplished entrepreneurs who all have one goal at the center of all that we do – helping our customers be as successful as possible, as quickly as possible. We do this by focusing on work-flow, efficiency, health-code compliance, fire safety compliance, financing assistance, and we have each food trailer in St. Petersburg built to order so they can be set up for our customer's exact needs.
St. Petersburg is a hidden gem. It is a city in Florida that you need to explore. If you're a chef, restaurateur, entrepreneur, or simply looking to start your own mobile food trailer business in St. Petersburg, please call us 800-859-5405 today to get started.   
Food & Concession Trailers for sale in St. Petersburg
Over the last ten years we have designed thousands of food trailers, helping our customers successfully get started with many different concepts including:
BBQ Trailers, Coffee Trailers, Pizza Trailers, Dessert Trailers, Hamburger Trailers, Donut Trailers, Taco Trailers, Seafood Trailers, Ice Cream Trailers, Mediterranean Food Trailers, American Food Trailers, Latin Food Trailers, Italian Food Trailers, and many, many more. Call us at 800-859-5405 to place your order today.