Who We Are
Custom Trailer Pros is a national food trailer dealer. All of our trailers are custom built for each customer right here in the United States. Once the trailer itself is built, it is transported to our installation facility located in Columbia, TN. There we install gas-lines, cooking equipment, refrigeration, fire suppression systems, and perform any other custom work that needs to be done. As soon as the trailers are completed, our customers are welcome to pick them up or we can arrange delivery.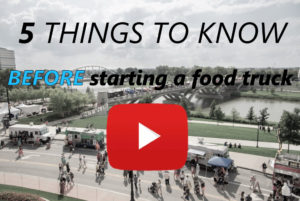 Scrumptious Food Festivals That Hit St. Louis Every Year
St. Louis is a city in Missouri. It is located on the Mississippi River. The city is known for its iconic Gateway Arch which is 630 feet high. It is home to amazing restaurants and an electrifying club scene. St. Louis is famous for its fast food, beer, baseball, and friendly locals. There is just so much that that city has to offer. With a thriving food scene, locals have a ton of variety when it comes to eating out. They love eating slingers, bionic apples, barbecue pork steaks, gooey butter cake, pizza, frozen custard, and ravioli. If you are in St. Louis, you must visit the following food festivals.
Taste of St. Louis
Find out everything that St. Louis has to offer when it comes to food by attending the Taste of St. Louis. This epic festival features food trucks, live music, local restaurants, a kid's kitchen, and so much more. There is even a culinary competition where the best local chefs battle it out for the top prize. The event has been going strong for about 15 years now and it manages to raise and donate as much as half a million dollars to charities each year. It is held at the Chesterfield Amphitheater every September.
Italian Fest
The Italian community in St. Louis organizes the Italian Fest every September. It is an event where you get to taste authentic Italian food and listen to amazing Italian music. The traditions passed down by the first Italian immigrants are still followed today by the community, especially in terms of food. You will be blown away by the ravioli and delicious pasta. Attendees can even stomp on grapes for some extra fun. Watch the city come to life at the Italian Fest
Festival of Nations
St. Louis is a diverse city that is home to people from every corner of the world. You will find Nigerians, Lebanese, Pakistanis, Ecuadorians, Indonesians, and Spaniards in this city of just a little over 300,000. The Festival of Nations is held every August to celebrate the diversity of the city. It is where you will get to try out some of the best food in your life. You will get to eat biryani, Indian curry, ramen, sushi, kimchi, and so much more at this spectacular event.
Food Truck Festival
The Food Truck Festival has become a staple in St. Louis. It is the perfect place to try the local cuisine. Only the best food trailers and vendors come together to serve delicious food to locals. You will be amazed by the sheer variety of options. It is an event that you cannot afford to miss. If you are a foodie, the Food Truck Festival is just for you.
Endless Possibilities
Food trucks are becoming more and more popular in St. Louis, and for good reason. Due to the love that people have for mobile food, this industry continues to expand. With increasing demand and relatively low startup costs, food trucks and food trailers have become a prime business opportunity for anyone who loves to cook. And here at Custom Trailer Pros, our staff consists of food industry professionals as well as accomplished entrepreneurs who all have one goal at the center of all that we do – helping our customers be as successful as possible, as quickly as possible. We do this by focusing on work-flow, efficiency, health-code compliance, fire safety compliance, financing assistance, and we have each food trailer in St. Louis built to order so they can be set up for our customer's exact needs.
St. Louis is a city that is continuously evolving. It is unique and full of life. If you're a chef, restaurateur, entrepreneur, or simply looking to start your own mobile food trailer business in St. Louis, please call us 800-859-5405 today to get started.
Food & Concession Trailers for sale in St. Louis
Over the last ten years we have designed thousands of food trailers, helping our customers successfully get started with many different concepts including:
BBQ Trailers, Coffee Trailers, Pizza Trailers, Dessert Trailers, Hamburger Trailers, Donut Trailers, Taco Trailers, Seafood Trailers, Ice Cream Trailers, Mediterranean Food Trailers, American Food Trailers, Latin Food Trailers, Italian Food Trailers, and many, many more. Call us at 800-859-5405 to place your order today.