Who We Are
Custom Trailer Pros is a national food trailer dealer. All of our trailers are custom built for each customer right here in the United States. Once the trailer itself is built, it is transported to our installation facility located in Columbia, TN. There we install gas-lines, cooking equipment, refrigeration, fire suppression systems, and perform any other custom work that needs to be done. As soon as the trailers are completed, our customers are welcome to pick them up or we can arrange delivery.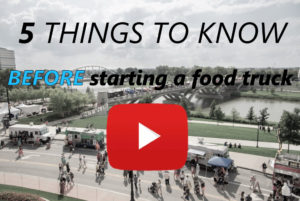 The Ultimate Guide to Food Festivals in Richmond
Richmond is one of the oldest cities in the United States. It is the capital of Virginia. The Revolutionary War was said to have been planned in the city. It is where Patrick Henry, our Founding Father declared his love for the country by saying "Give me liberty or death". The city has plenty of Federal-style mansions, museums, and culture. Richmond was the capital during the civil war. Many confederate officers are buried at the Hollywood cemetery. Richmond is known for its thriving restaurant scene, low cost of living, access to the outdoors, beautiful beaches, and friendly locals. It is a popular foodie destination. Locals and tourists can be found eating oysters, country ham, trout, blue crabs, and Brunswick stew. No trip to this amazing city is complete without a visit to the following food festivals.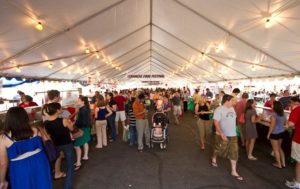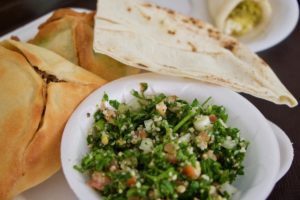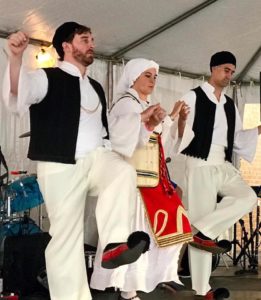 Lebanese Food Festival
The city of Richmond has a huge Lebanese population. The Lebanese Food Festival is celebrated by the community every May at St. Anthony's Maronite Catholic Church. The event has been held in Richmond for over three decades and everyone is welcome to pay a visit. Entry is free and the food is extremely affordable. The event started back in 1984 to showcase Lebanese culture and heritage. It has quickly grown into one of the largest festivals in the city. Visitors get to eat stuffed grape leaves, cheese pies, and spinach. Make sure to try the Beirut beer as it is simply delicious and there are plenty of Middle Eastern crepes to satisfy your appetite.
RVA Taco Festival
Do you love tacos? You are going to love the RVA Taco Festival. It is held every May at Hardy Wood Park Craft Brewery. There is a huge variety of tacos at the event and plenty of beer to keep you going. Attendees get to try the food served by the best local restaurants and food trucks. You will be blown away by the different types of tacos. The proceeds from the event help benefit Safe Harbor. There are many vegan-friendly options.
Greek Festival
Besides having a Lebanese population, Richmond is also home to a sizable Greek community that celebrates the Greek Festival every October at Saints Constantine & Helen Greek Orthodox Cathedral. It is one of the oldest events. The event is attended by just about everyone interested in trying delicious Greek cuisine that is prepared by Greek immigrants. The recipes have been passed down from generations. Try gyros and baklava at the event. You will not regret it. 
Caribbean Heritage Festival
The Caribbean Heritage Festival is the perfect summer festival that you need to visit. It is held at Dorey Park and Recreation Center. Celebrate Caribbean-American heritage at the festival and immerse yourself in everything Caribbean. The food is mouthwatering.
Endless Possibilities
Food trucks are becoming more and more popular in Richmond, and for good reason. Due to the love that people have for mobile food, this industry continues to expand. With increasing demand and relatively low startup costs, food trucks and food trailers have become a prime business opportunity for anyone who loves to cook. And here at Custom Trailer Pros, our staff consists of food industry professionals as well as accomplished entrepreneurs who all have one goal at the center of all that we do – helping our customers be as successful as possible, as quickly as possible. We do this by focusing on work-flow, efficiency, health-code compliance, fire safety compliance, financing assistance, and we have each food trailer in Richmond built to order so they can be set up for our customer's exact needs.
Richmond is a city that never disappoints. If you're a chef, restaurateur, entrepreneur, or simply looking to start your own mobile food trailer business in Richmond, please call us 800-859-5405 today to get started.
Food & Concession Trailers for sale in Richmond
Over the last ten years we have designed thousands of food trailers, helping our customers successfully get started with many different concepts including:
BBQ Trailers, Coffee Trailers, Pizza Trailers, Dessert Trailers, Hamburger Trailers, Donut Trailers, Taco Trailers, Seafood Trailers, Ice Cream Trailers, Mediterranean Food Trailers, American Food Trailers, Latin Food Trailers, Italian Food Trailers, and many, many more. Call us at 800-859-5405 to place your order today.