Who We Are
Custom Trailer Pros is a national food trailer dealer. All of our trailers are custom built for each customer right here in the United States. Once the trailer itself is built, it is transported to our installation facility located in Columbia, TN. There we install gas-lines, cooking equipment, refrigeration, fire suppression systems, and perform any other custom work that needs to be done. As soon as the trailers are completed, our customers are welcome to pick them up or we can arrange delivery.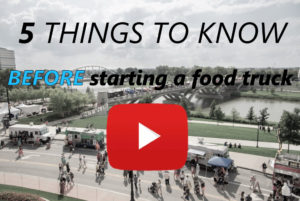 The Best Food Festivals in Reno
Reno is a city in the state of Nevada. It is home to about 255,000 residents. The city is just 22 miles from the amazing Lake Tahoe. Reno is often referred to as the biggest little city in the world. It offers all the amenities that any other major US city offers yet is much smaller in size. Although Las Vegas is the casino capital of the state, Reno has its fair share of casinos. It is where gaming corporations took root. The Reno-Tahoe area is considered to be America's best adventure place. People from across the country visit Reno for an amazing time. Reno has a thriving food scene. Restaurants can be found serving pork buns, mushroom ravioli, fried pork, vegan food, tacos, and more. Taste local food by visiting the following food festivals.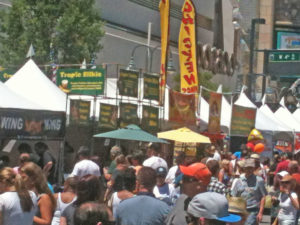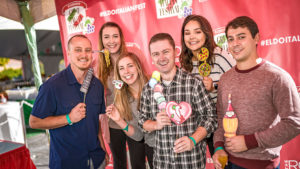 The Reno River Festival
The Reno River Festival is one of the biggest food festivals. It brings the city of Reno to live. The event is held at Wing Field Park in Downtown Reno. The festival has a lot more to offer than just whitewater kayaking competitions. If you do not want to get into the river, you do not have to as there are plenty of activities you can do such as eating local food and listening to live music. No trip to Reno is complete without a visit to the Reno River Festival. Make sure to bring your entire family along to participate in all the activities. The festival is known for its delicious food. Hence, you should visit on an empty stomach.
Biggest Little City Wing Fest
As mentioned above, Reno is known as the biggest little city and in honor of its name, the Biggest Little City Wing Fest takes place every July in Downtown Reno. The event has been going strong since it was first launched back in 2013. If you love chicken wings, you have to pay a visit. The street vendors that cater to the public truly know how to serve mean chicken wings. This three-day event is all about eating as many chicken wings as humanly possible. Besides just the delicious chicken wings, there is live entertainment and much more. You are bound to have a great time at the event. Moreover, you can also participate in the chicken wing eating contest with your friends to find out who is the real champ.
Eldorado Great Italian Festival
Reno has a growing Italian community that hosts the Eldorado Great Italian Festival every October to celebrate Italian food and culture. For those of you that love to eat Italian food, this event is a sure goldmine. The event is held at the Eldorado Resort Casino. It is where you get to eat authentic Italian pasta, chicken Parmesan, garlic bread, deep-fried ravioli, and more.
Endless Possibilities
Food trucks are becoming more and more popular in Reno, and for good reason. Due to the love that people have for mobile food, this industry continues to expand. With increasing demand and relatively low startup costs, food trucks and food trailers have become a prime business opportunity for anyone who loves to cook. And here at Custom Trailer Pros, our staff consists of food industry professionals as well as accomplished entrepreneurs who all have one goal at the center of all that we do – helping our customers be as successful as possible, as quickly as possible. We do this by focusing on work-flow, efficiency, health-code compliance, fire safety compliance, financing assistance, and we have each food trailer in Reno built to order so they can be set up for our customer's exact needs.
Reno is a city like none other. It is completely unique. If you're a chef, restaurateur, entrepreneur, or simply looking to start your own mobile food trailer business in Reno, please call us 800-859-5405 today to get started.
Food & Concession Trailers for sale in Reno
Over the last ten years we have designed thousands of food trailers, helping our customers successfully get started with many different concepts including:
BBQ Trailers, Coffee Trailers, Pizza Trailers, Dessert Trailers, Hamburger Trailers, Donut Trailers, Taco Trailers, Seafood Trailers, Ice Cream Trailers, Mediterranean Food Trailers, American Food Trailers, Latin Food Trailers, Italian Food Trailers, and many, many more. Call us at 800-859-5405 to place your order today.