Who We Are
Custom Trailer Pros is a national food trailer dealer. All of our trailers are custom built for each customer right here in the United States. Once the trailer itself is built, it is transported to our installation facility located in Columbia, TN. There we install gas-lines, cooking equipment, refrigeration, fire suppression systems, and perform any other custom work that needs to be done. As soon as the trailers are completed, our customers are welcome to pick them up or we can arrange delivery.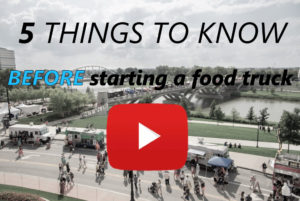 Top Food Festivals in Philadelphia
Philadelphia is a city that is steeped in history and culture. It is a city that has marvelous architecture, delicious food, friendly locals, and so much more. Philadelphia is often overlooked as a food destination. However, this post will make you realize what you are missing out on. Only the best food festivals in Philadelphia are shared in this post. These food festivals will satisfy all your culinary cravings. Head to any of the events, they are held in quirky neighborhoods. There is a reason why Philadelphia is the 6th most populous city in the United States.


Philadelphia Honey Festival
Anyone that likes honey will enjoy time spent at the Philadelphia Honey Festival sampling some of the most delicious honey in the country. The event is held every year in the first week of September by the Bee Keepers Guild. Make your way to Bartram's Garden for an amazing time. The event aims to raise awareness about why honey bees play such a crucial role in society. There are plenty of activities at the festival such as honey tastings, honey extractions, and bee-bearding demonstrations.
Mushroom Festival
September is the most celebrated month in Philadelphia and the Mushroom Festival makes sure that the month is fully celebrated. It is held every year on the first weekend of September at Kennett Square. The event manages to attract over 100,000 people. The festival covers an extensive area. Many food trailers, exhibits, cooking competitions cover the space. Do not miss out on this event.
Philadelphia Burger Brawl
If you love to eat burgers, you are going to love the Philadelphia Burger Brawl. It is an awesome food festival that celebrates all things burgers. Over 60 restaurants participate each year to cook up some of the most delicious burgers hoping to be named the best. Kids under the age of 10 can enter the event for free.
Oktoberfest
Head to the Craft Hall to enjoy Oktoberfest, Philadelphia does Oktoberfest best. It is held during the last weeks of September until the first week of September.  There are a ton of activities that participants can do at the event. It is a family-friendly event that has playgrounds and onsite breweries. There is plenty of food to keep you busy as well as live entertainment. The event is paid as you go.
Bru Fall Festival
The first week of October experiences the Bru Fall Festival. It is one of the best fall festivals in Philadelphia. Each year it gets bigger than the last. Only the best restaurants on Chestnut Street come together to serve delicious food including bratwurst and pulled port sandwiches. Make sure to try the mouthwatering ribs and craft beers. There are live band performances as well. Get a food trailer for sale to join in on the fun.
The top food festivals in Philadelphia as mentioned in this post will make your stay in the city a lot more fun. Visit the city in September to make the most of these events. There is a great variety of food options. You will enjoy your time attending these events.
Endless Possibilities
Food trucks are becoming more and more popular in Philadelphia, and for good reason. Due to the love that people have for mobile food, this industry continues to expand. With increasing demand and relatively low startup costs, food trucks and food trailers have become a prime business opportunity for anyone who loves to cook. And here at Custom Trailer Pros, our staff consists of food industry professionals as well as accomplished entrepreneurs who all have one goal at the center of all that we do – helping our customers be as successful as possible, as quickly as possible. We do this by focusing on work-flow, efficiency, health-code compliance, fire safety compliance, financing assistance, and we have each food trailer in Philadelphia built to order so they can be set up for our customer's exact needs.
If you're a chef, restaurateur, entrepreneur, or simply looking to start your own mobile food trailer business in Philadelphia, please call us 800-859-5405 today to get started.
Food & Concession Trailers for sale in Philadelphia
Over the last ten years we have designed thousands of food trailers, helping our customers successfully get started with many different concepts including:
BBQ Trailers, Coffee Trailers, Pizza Trailers, Dessert Trailers, Hamburger Trailers, Donut Trailers, Taco Trailers, Seafood Trailers, Ice Cream Trailers, Mediterranean Food Trailers, American Food Trailers, Latin Food Trailers, Italian Food Trailers, and many, many more. Call us at 800-859-5405 to place your order today.