Who We Are
Custom Trailer Pros is a national food trailer dealer. All of our trailers are custom built for each customer right here in the United States. Once the trailer itself is built, it is transported to our installation facility located in Columbia, TN. There we install gas-lines, cooking equipment, refrigeration, fire suppression systems, and perform any other custom work that needs to be done. As soon as the trailers are completed, our customers are welcome to pick them up or we can arrange delivery.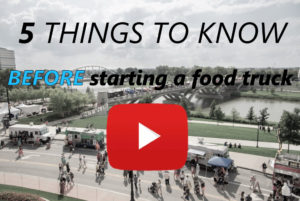 Notable Food Festivals in Orlando
Orlando is a city in Florida. It is home to some of the biggest theme parks in the United States. The Walt Disney World and Universal Orlando are what brought great fame to the city. Both of the destinations draw millions of visitors every year from across the globe that are in search of an adventure. Many other things make Orlando famous such as the nightlife, the food scene, the golf courses, the shopping malls, and the warm climate. Locals love to eat crabs, oysters, and conch fritters. There is a great variety of food in this US city of over 280,000. If you are in Orlando and are looking for some fun, you need to visit the following food festivals.
Epcot International Food and Wine Festival
If you are a true foodie at heart, you need to visit the Epcot International Food and Wine Festival. It is the biggest food festival in the city of Orlando. There is plenty of good food and delicious beverages that will keep you hydrated to experience different cultures and cuisines from across the globe. The sheer variety of food options will leave you overwhelmed. However, that does not mean that you should not visit. Every year, from August to November, this special food event is held at Walt Disney World Resort. It is a festival that combines food, drinks, and all things fun. There are many cooking demonstrations that you can watch to learn some of the best-kept cooking secrets.
Walt Disney World Swan and Dolphin: Food and Wine Classic 
The Walt Disney World Swan and Dolphin: Food and Wine Classic is the food event of the year. It is where wine connoisseurs and culinary enthusiasts come together to have the time of their life. The event is held every October at Epcot Resorts Boulevard. The event allows you to enjoy your entire weekend downing delicious food and sampling the best wine. Do not forget to visit the educational workshops to learn about cheese pairing, wine-blending, the art of sushi, pasta-making, and more. The festival is extremely fun.
Winter Park Wine and Dine
The Winter Park Wine and Dine is a superb food festival for every food lover out there. It is an annual affair that will satisfy all your culinary cravings. Over 30 renowned restaurants take part each year and serve the best food at Winter Park. Go on a feast at the event. Your ticket provides you with unlimited food tastings, exotic cocktails, wine, desserts, and craft beer. Did we mention that there is amazing live music that is played throughout the event? You have to check it out. 
Endless Possibilities
Food trucks are becoming more and more popular in Orlando, and for good reason. Due to the love that people have for mobile food, this industry continues to expand. With increasing demand and relatively low startup costs, food trucks and food trailers have become a prime business opportunity for anyone who loves to cook. And here at Custom Trailer Pros, our staff consists of food industry professionals as well as accomplished entrepreneurs who all have one goal at the center of all that we do – helping our customers be as successful as possible, as quickly as possible. We do this by focusing on work-flow, efficiency, health-code compliance, fire safety compliance, financing assistance, and we have each food trailer in Orlando built to order so they can be set up for our customer's exact needs.
Orlando is truly a global city. It is where you get to meet people from every corner of the globe. The food scene in Orlando is just spectacular. If you're a chef, restaurateur, entrepreneur, or simply looking to start your own mobile food trailer business in Orlando, please call us 800-859-5405 today to get started.
Food & Concession Trailers for sale in Orlando
Over the last ten years we have designed thousands of food trailers, helping our customers successfully get started with many different concepts including:
BBQ Trailers, Coffee Trailers, Pizza Trailers, Dessert Trailers, Hamburger Trailers, Donut Trailers, Taco Trailers, Seafood Trailers, Ice Cream Trailers, Mediterranean Food Trailers, American Food Trailers, Latin Food Trailers, Italian Food Trailers, and many, many more. Call us at 800-859-5405 to place your order today.