Who We Are
Custom Trailer Pros is a national food trailer dealer. All of our trailers are custom built for each customer right here in the United States. Once the trailer itself is built, it is transported to our installation facility located in Columbia, TN. There we install gas-lines, cooking equipment, refrigeration, fire suppression systems, and perform any other custom work that needs to be done. As soon as the trailers are completed, our customers are welcome to pick them up or we can arrange delivery.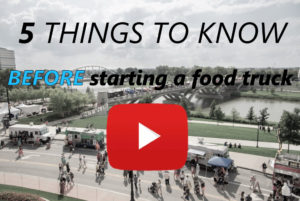 The Best Food Festivals In North Las Vegas
North Las Vegas is a city in the state of Nevada. It is only 3.4 miles north of Las Vegas. Hence, the name. It is the fourth-largest city in Nevada. Boasting a population of over 250,000 residents. The city has experienced huge growth in recent years, especially considering the fact that it was only established back in 1946. Being a part of the Las Vegas Metropolitan Area and a 13-minute drive to the city, many locals tend to work in Las Vegas. North Las Vegas is located in the Mojave Desert. It is home to the Nellis Air Force Base and Las Vegas Motor Speedway. The city is a melting pot of culture. No trip to North Las Vegas is complete without a visit to the following food festivals.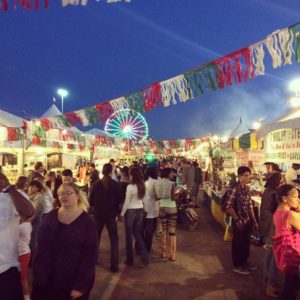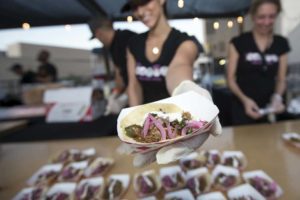 San Gennaro Feast
Taste some of the most delicious Italian food items at the San Gennaro Feast at Craig Ranch Park every May. It is one of the biggest events of the year. Try authentic Italian cuisine and listen to live music at the event. You will not regret it. There are many ethnic food vendors that fill the park and serve mouthwatering food. You will be spoilt by choice. The festival also features arts and crafts, amusement rides, a petting zoo, pony rides, and home exhibits. It has been going strong for about four decades and locals cannot seem to get enough of it.
Hopped Taco Throw Down
North Las Vegas comes alive every June at the Hopped Taco Throw Down. It is an event that you cannot afford to miss. If you are a lover of taco, you need to attend the festival. It is where only the best taco food vendors come together to satisfy your hunger for delicious tacos. Try all types of tacos at the event. You will be blown away by the flavor. Whether you are looking for authentic Mexican tacos or tacos with an American twist, you can expect to find them here. This all-day festival is just what you need.
Casa Blanca Rib Fest
The Casa Blanca Rib Fest is another popular food festival that you have to know more about. It is held at Casablanca Resort and Casino every September. Try the best ribs in your life at the festival. It is just the place for you. Join in on the fun and eat as many ribs as you possibly can.   
Las Vegas Greek Food Festival
Las Vegas Greek Food Festival is a festival that is held in Las Vegas every September. The event is held at St. John the Baptist Greek Orthodox Church which is just a short drive from North Las Vegas. Locals tend to visit the festival in droves. Taste authentic Greek food and take a tour of the majestic church.
Endless Possibilities
Food trucks are becoming more and more popular in North Las Vegas, and for good reason. Due to the love that people have for mobile food, this industry continues to expand. With increasing demand and relatively low startup costs, food trucks and food trailers have become a prime business opportunity for anyone who loves to cook. And here at Custom Trailer Pros, our staff consists of food industry professionals as well as accomplished entrepreneurs who all have one goal at the center of all that we do – helping our customers be as successful as possible, as quickly as possible. We do this by focusing on work-flow, efficiency, health-code compliance, fire safety compliance, financing assistance, and we have each food trailer in North Las Vegas built to order so they can be set up for our customer's exact needs.
North Las Vegas has a lot to offer. If you're a chef, restaurateur, entrepreneur, or simply looking to start your own mobile food trailer business in North Las Vegas, please contact us today to get started.
Food & Concession Trailers for sale in North Las Vegas
Over the last ten years we have designed thousands of food trailers, helping our customers successfully get started with many different concepts including:
BBQ Trailers, Coffee Trailers, Pizza Trailers, Dessert Trailers, Hamburger Trailers, Donut Trailers, Taco Trailers, Seafood Trailers, Ice Cream Trailers, Mediterranean Food Trailers, American Food Trailers, Latin Food Trailers, Italian Food Trailers, and many, many more.