Who We Are
Custom Trailer Pros is a national food trailer dealer. All of our trailers are custom built for each customer right here in the United States. Once the trailer itself is built, it is transported to our installation facility located in Columbia, TN. There we install gas-lines, cooking equipment, refrigeration, fire suppression systems, and perform any other custom work that needs to be done. As soon as the trailers are completed, our customers are welcome to pick them up or we can arrange delivery.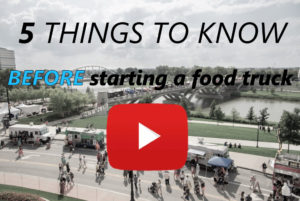 Satisfy Your Food Cravings by Attending These Best Food Events in New York
New York City is a city that is pulsating with energy. There are a ton of events that keep New Yorkers busy all year round. The city is filled with restaurants and bars. If there is one thing that comes to mind when people talk about New York, it is food trailers that serve delicious hot dogs, burgers, and pizza. A visit to the Big Apple is a dream come true for every tourist. Many people do not know that New York is a culinary paradise. Since it is one of the most diverse cities in the United States, there is bound to be a gastronomic explosion. If you are a foodie, these food events in New York will satisfy all your food cravings.


Smorgasburg
Smorgasburg is one of the most popular food festivals in New  York. It is commonly known as the Woodstock of eating. The event boasts some of the delicious food you could find. Held every year from April to October, vendors in the hundreds sell delicious food every weekend on 90 Kent Ave, Brooklyn, NY. Try out the mouthwatering ramen burgers, seafood, truffle fries, nachos, and amazing desserts. You will not be disappointed. However, be prepared to stand in a long line as Smorgasburg is visited by the biggest crowds.
Taste of Buffalo
Taste of Buffalo is easily the largest food festival in the United States. Over 50 restaurants participate in the food celebration each year. Buy signature dishes from the food trailers for as low as $2. However, that is only the sample. To get a proper proportion, one has to spend some money. Besides the delicious food, make sure to listen to the live music bands. Moreover, you can even take part in the cooking demonstrations and join the karaoke. There is also a separate zone for kids where they can enjoy fun activities. Taste of Buffalo is a festival for the entire family. It is held every year on July 7 to 8 at Buffalo, New York.  
New Amsterdam Market
If you are in New York, you cannot miss the New Amsterdam Market. It is held throughout the year on various Sundays. Located on South Street between Pick Slip and Beckman Street, Manhattan, this food festival combines farmer's market goodness with festival delights. The market is unique as it changes depending on the season. There are plenty of events and demonstrations. The food trailers offer delicious seafood items, ice cream, and so much. Locals can buy a food trailer for sale to make money.
Annual Burmese Food Fair
Try some delicious Burmese food by making your way to the Annual Burmese Food Fair. It is on a Sunday every June at the Aviation High School on Long Island City, Queens. Established by the Moegyo Humanitarian Foundation, this food festival offers foodies with the opportunity to sample food prepared by Burmese home cooks. It shows just how diverse New York can be. Enjoy the tea leaf salad, fluorescent pink-colored desserts, and fish soup.
From Smorgasburg to the Annual Burmese Food Fair held every June, New York offers a gastronomic explosion. It is a city that is filled with food trailers serving amazing food. Mark your calendars and attend these food events.
Endless Possibilities
Food trucks are becoming more and more popular in New York, and for good reason. Due to the love that people have for mobile food, this industry continues to expand. With increasing demand and relatively low startup costs, food trucks and food trailers have become a prime business opportunity for anyone who loves to cook. And here at Custom Trailer Pros, our staff consists of food industry professionals as well as accomplished entrepreneurs who all have one goal at the center of all that we do – helping our customers be as successful as possible, as quickly as possible. We do this by focusing on work-flow, efficiency, health-code compliance, fire safety compliance, financing assistance, and we have each food trailer in New York built to order so they can be set up for our customer's exact needs.
If you're a chef, restaurateur, entrepreneur, or simply looking to start your own mobile food trailer business in New York, please call us 800-859-5405 today to get started.
Food & Concession Trailers for sale in New York
Over the last ten years we have designed thousands of food trailers, helping our customers successfully get started with many different concepts including:
BBQ Trailers, Coffee Trailers, Pizza Trailers, Dessert Trailers, Hamburger Trailers, Donut Trailers, Taco Trailers, Seafood Trailers, Ice Cream Trailers, Mediterranean Food Trailers, American Food Trailers, Latin Food Trailers, Italian Food Trailers, and many, many more. Call us at 800-859-5405 to place your order today.