Who We Are
Custom Trailer Pros is a national food trailer dealer. All of our trailers are custom built for each customer right here in the United States. Once the trailer itself is built, it is transported to our installation facility located in Columbia, TN. There we install gas-lines, cooking equipment, refrigeration, fire suppression systems, and perform any other custom work that needs to be done. As soon as the trailers are completed, our customers are welcome to pick them up or we can arrange delivery.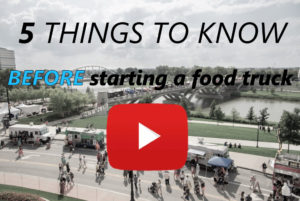 The Best Food Festivals in Minneapolis
Minneapolis is a city of over 400,000. It is the most populous city in the state of Minnesota. Minneapolis is known for its vibrant nightlife and high-rise buildings. It has stunning architecture, quaint neighborhoods, and renowned universities. The city has a young and educated population. Although the summers are short in this part of the United States, residents love to celebrate life and live in the moment. There are jam-packed events throughout the year where locals come together to appreciate food, art, and music. Minneapolis is truly an amazing place to call home. With a thriving food scene, locals love eating cheese curds, wild rice, Scandinavian food, tater tots, and all types of comfort food. So, if you are ever in Minneapolis, you need to visit the following food festivals.
Uptown Food Truck Festival
Residents of Minneapolis love their food trucks. The city is filled with food trucks serving all types of cuisine from across the globe. Each year during the summer, the Uptown Food Truck Festival is held. It is an event where more than 60 food trucks feed hungry visitors with some of their best dishes. The food trucks showcase a wide range of food items, from mini donuts to green papaya salad. The event is open to tourists and locals alike. Not only does the festival feature local food trucks, but it also features live music performances and plenty of games. There are many giveaways as well. Hence, it is an event that you cannot afford to miss out on. Besides, the gorgeous Uptown neighborhood makes everything worth it.
Minnesota Monthly's Food and Wine Experience
Experience the glorious food and wine that Minneapolis has to offer at the Minnesota Monthly's Food and Wine Experience. Once every year, this food festival is held over a weekend at the Minneapolis Convention Center. The venue is filled to the brim due to the variety of food options. Only the most extraordinary food is offered at the event. This weekend-long festival features savory food, cooking demonstrations, wine, and beer. Thus, you are bound to have a spectacular time at the festival. Keep in mind that it is more upscale than other food festivals. Hence, make sure to dress the part.
Northern Spark
Northern Spark is one of the most popular festivals in Minneapolis. It is visited by just about everyone. The event is more than just an all-night art fair. It is the perfect place for foodies to try out many different food options. This hip art fair would not be complete without amazing food. Try out the greasy bar food, spicy strawberry ice cream, and Colombian-styled hot dogs as you explore the streets of Minneapolis. Experience the best festival in June.
Minnesota State Fair at St. Paul
A visit to Minneapolis is never complete without a trip to St. Paul. This is why you need to visit the Minnesota State Fair at St. Paul. Minneapolis and St. Paul are twin cities. Hence, it makes sense to visit the food festival. Each summer, different foot booths serve Italian food, Pakistani food, Lebanese food, Japanese food, and so much more.
Endless Possibilities
Food trucks are becoming more and more popular in Minneapolis, and for good reason. Due to the love that people have for mobile food, this industry continues to expand. With increasing demand and relatively low startup costs, food trucks and food trailers have become a prime business opportunity for anyone who loves to cook. And here at Custom Trailer Pros, our staff consists of food industry professionals as well as accomplished entrepreneurs who all have one goal at the center of all that we do – helping our customers be as successful as possible, as quickly as possible. We do this by focusing on work-flow, efficiency, health-code compliance, fire safety compliance, financing assistance, and we have each food trailer in Minneapolis built to order so they can be set up for our customer's exact needs.
Minneapolis is bustling with life. There is something for everyone in this spectacular city. If you're a chef, restaurateur, entrepreneur, or simply looking to start your own mobile food trailer business in Minneapolis, please call us 800-859-5405 today to get started.
Food & Concession Trailers for sale in Minneapolis
Over the last ten years we have designed thousands of food trailers, helping our customers successfully get started with many different concepts including:
BBQ Trailers, Coffee Trailers, Pizza Trailers, Dessert Trailers, Hamburger Trailers, Donut Trailers, Taco Trailers, Seafood Trailers, Ice Cream Trailers, Mediterranean Food Trailers, American Food Trailers, Latin Food Trailers, Italian Food Trailers, and many, many more. Call us at 800-859-5405 to place your order today.