Who We Are
Custom Trailer Pros is a national food trailer dealer. All of our trailers are custom built for each customer right here in the United States. Once the trailer itself is built, it is transported to our installation facility located in Columbia, TN. There we install gas-lines, cooking equipment, refrigeration, fire suppression systems, and perform any other custom work that needs to be done. As soon as the trailers are completed, our customers are welcome to pick them up or we can arrange delivery.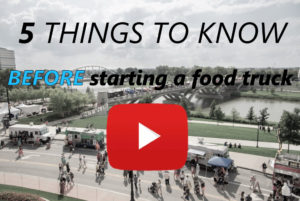 The Best Milwaukee Food Festivals
Milwaukee is one of the most populous cities in Wisconsin. It is situated near Lake Michigan. The city is known for its Major League Brewers. However, there is more to this city than baseball and beer. Milwaukee has a rich history and there are plenty of cultural attractions that make this city worth exploring. Being in Wisconsin means that Milwaukee boasts cheese and other dairy products like frozen custard. Some other foods that are unique to the city include butter burgers, fish oils, fish fries, and bratwursts. If you are ever in Milwaukee, you need to visit the following food festivals.
Annual Milwaukee Taco Fest
The Annual Milwaukee Taco Fest is a paradise for every taco lover out there. The event is held either in June or August which is why it is important to check the Official Milwaukee Taco Fest website beforehand. Some of the places where the Taco Fest took place in the past include the Harley-Davidson Museum and Summer Fest Grounds. Each year there is a new location. This taco festival serves thousands of tacos each year to hungry visitors. Margaritas are also served. There are wrestling matches and live music to keep you going. Attendees can even vote for their favorite taco. It does not get better than this.
Polish Fest
Milwaukee has a huge Polish population. Immigrants that claim Polish ancestry take part in the Polish Fest each year in June at the Henry Maier Festival Park. The event is open to all. From the Polish special pirogue to sausages, there is something for everyone at the festival. 
Since many of the residents of Milwaukee claim Polish heritage, this three-day event is a must-visit. Polish delicacies are offered and the drinks are simply out of this world. There is also live music to have a spectacular time. The Milwaukee Polish Fest is the biggest Polish cultural celebration in the United States.
Summer Solstice
During June, Milwaukee comes alive at the Summer Solstice Festival. Visit East North Avenue on East Side to take part in the celebrations. The event lasts from noon to midnight. It celebrates the longest day of the year in terms of sunlight. Local vendors come together to offer some of the most delicious food in the city. There are live band performances and vendors that sell crafts. You will never get bored at the festival. Did we mention that there is a food eating contest? So, make sure to visit the Summer Solstice festival in Milwaukee.
Festa Italiana
Residents of Milwaukee also have Italian roots. They celebrate the Festa Italiana each year in June at Henry Maier Festival Park. There is more than just pizza at the festival. Eat some of the most delicious Italian food in your life at the Festa Italiana. There is calamari, ravioli, pasta, rice balls, gelato, and more. It is a must-visit. 
Endless Possibilities
Food trucks are becoming more and more popular in Milwaukee, and for good reason. Due to the love that people have for mobile food, this industry continues to expand. With increasing demand and relatively low startup costs, food trucks and food trailers have become a prime business opportunity for anyone who loves to cook. And here at Custom Trailer Pros, our staff consists of food industry professionals as well as accomplished entrepreneurs who all have one goal at the center of all that we do – helping our customers be as successful as possible, as quickly as possible. We do this by focusing on work-flow, efficiency, health-code compliance, fire safety compliance, financing assistance, and we have each food trailer in Milwaukee built to order so they can be set up for our customer's exact needs.
Milwaukee packs a punch when it comes to food festivals. If you're a chef, restaurateur, entrepreneur, or simply looking to start your own mobile food trailer business in Milwaukee, please call us 800-859-5405 today to get started.
Food & Concession Trailers for sale in Milwaukee
Over the last ten years we have designed thousands of food trailers, helping our customers successfully get started with many different concepts including:
BBQ Trailers, Coffee Trailers, Pizza Trailers, Dessert Trailers, Hamburger Trailers, Donut Trailers, Taco Trailers, Seafood Trailers, Ice Cream Trailers, Mediterranean Food Trailers, American Food Trailers, Latin Food Trailers, Italian Food Trailers, and many, many more. Call us at 800-859-5405 to place your order today.