Who We Are
Custom Trailer Pros is a national food trailer dealer. All of our trailers are custom built for each customer right here in the United States. Once the trailer itself is built, it is transported to our installation facility located in Columbia, TN. There we install gas-lines, cooking equipment, refrigeration, fire suppression systems, and perform any other custom work that needs to be done. As soon as the trailers are completed, our customers are welcome to pick them up or we can arrange delivery.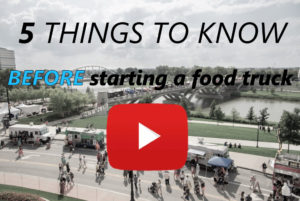 Food Festivals in Miami You Need To Attend
Miami is a city that needs no introduction. It is visited by people from around the globe for its stunning beaches and amazing nightlife. Miami is the perfect city to build sandcastles, swim in the sea, sunbathe, and play water sports. It is an iconic tourist destination. The relaxed ambiance, pristine beaches, and subtropical climate make it the ideal getaway destination. The first thing that people notice when they visit Miami is that the food tastes so good. From savory seafood to plant-based cuisine, Miami has got it all. Magic City offers a variety of food options. Locals love chicken n watermelon waffles, traditional frittatas, key lime pie, Cuban sandwiches, fish sandwiches, and stone crabs. No matter what time of the year it might, there is always a food festival that locals look forward to. The following are some of the best food festivals in Miami.
South Beach Seafood Festival
If you are a seafood lover, you are going to fall in love with the South Beach Seafood Festival. The event is held every October at South Beach. It welcomes leading chefs, pop-up restaurants, live music, and hungry visitors. The festival is one of the biggest culinary events in Miami. The Travel Channel has even named it the best seafood festival in the country. Try the mouthwatering seafood and sip on delicious wine during your time at the event.
Miami Beach Pop Festival
Visit the Miami Beach Pop Festival for an experience of a lifetime. The event is held in November every year and is a must-visit. It is a celebration of food, music, and culture. Many people refer to it as a celebration of life. It takes place at South Beach. You will be blown away by the food options and the lineup of musicians. There is plenty of seafood for everyone at the festival. Jack Johnson, The Raconteurs, and Chance the Rapper are just some of the musicians that have performed at the event. Besides just food, there are many health and wellness activities for everyone such as yoga, meditation, and mindfulness sessions. The beverage vendors will keep you busy sipping on the best drinks you can find in the city.
Taste of the Nation
Another great festival that you need to attend if you are in Miami is the Taste of the Nation. The festival has a history of over 30 years. It is held in May every year. Over 50 restaurants come together to offer you gourmet bites, artisan beers, craft cocktails, spirits, and wine. There is also a curated lounge area where you can relax. The best part is that a ticket provides you with unlimited bites from the local purveyors who work together to feed children across America. 
Endless Possibilities
Food trucks are becoming more and more popular in Miami, and for good reason. Due to the love that people have for mobile food, this industry continues to expand. With increasing demand and relatively low startup costs, food trucks and food trailers have become a prime business opportunity for anyone who loves to cook. And here at Custom Trailer Pros, our staff consists of food industry professionals as well as accomplished entrepreneurs who all have one goal at the center of all that we do – helping our customers be as successful as possible, as quickly as possible. We do this by focusing on work-flow, efficiency, health-code compliance, fire safety compliance, financing assistance, and we have each food trailer in Miami built to order so they can be set up for our customer's exact needs.
Miami is a city that is full of life. It has been an inspiration for many movies and music videos. The food scene in Miami is one of the best. If you're a chef, restaurateur, entrepreneur, or simply looking to start your own mobile food trailer business in Miami, please call us 800-859-5405 today to get started.
Food & Concession Trailers for sale in Miami
Over the last ten years we have designed thousands of food trailers, helping our customers successfully get started with many different concepts including:
BBQ Trailers, Coffee Trailers, Pizza Trailers, Dessert Trailers, Hamburger Trailers, Donut Trailers, Taco Trailers, Seafood Trailers, Ice Cream Trailers, Mediterranean Food Trailers, American Food Trailers, Latin Food Trailers, Italian Food Trailers, and many, many more. Call us at 800-859-5405 to place your order today.