Who We Are
Custom Trailer Pros is a national food trailer dealer. All of our trailers are custom built for each customer right here in the United States. Once the trailer itself is built, it is transported to our installation facility located in Columbia, TN. There we install gas-lines, cooking equipment, refrigeration, fire suppression systems, and perform any other custom work that needs to be done. As soon as the trailers are completed, our customers are welcome to pick them up or we can arrange delivery.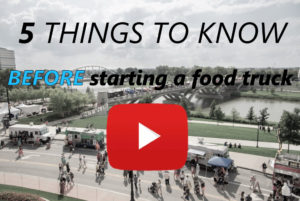 Our Guide to Food Festivals in Memphis
Memphis is one of the most populous cities in Tennessee. It is known for its rich history and Southern charm. The city has played a huge role in the Civil Rights movement. It is where Dr. Martin Luther King Jr. was assassinated in 1968. Memphis is big on food. It is well-known for its grizzlies, barbecue, and blues. In recent years, its food scene has experienced a boom. From Italian to classic food to Southern cuisine, Memphis has it all. In honor of the thriving food scene, various food festivals are held every year. If you are in Memphis, you need to attend the following festivals.
World Championship Barbecue Cooking Contest
Experience the biggest barbecue cooking competition in the United States by attending the World Championship Barbecue Cooking Contest from 30th September to 3rd October at Tom Lee Park.  It is the ultimate competition that you need to attend at least once in your life. Watch people bring their tents and participate in the most prestigious cook-off. There are tastings and dance parties throughout the contest. Try out all the delicious barbecue items by checking out the various food trucks and beer carts.   
Charc Week
Taste the most amazing charcuterie in your life by going to Charc Week. The event is held from 27th July to 1st August. The week-long celebrations consist of cured, fermented, dried, and smoked meats. Learn more about the participating restaurants to take advantage of the awesome discounts. The event is usually organized by City Tasting Tours. Did we mention that the specialty cocktails are to die for? So, make sure to check out Charc Week if you are in Memphis.
Healthy-901 Festival
If you care about your health and still want to taste some of the most delicious and healthy food, you need to visit the Healthy-901 Festival. The event is held on 13th June. Experience a Southern perspective on the most popular wholesome food festivals. Go to Overton Square Entertainment where you will get to discover a marketplace from healthy, wellness food vendors, live music performances, cooking demonstrations, and so much more.
World Championship Hot Wing Contest and Festival
As you might have noticed, Memphis is big on contests. There is no bigger contest than the World Championship Hot Wing Contest and Festival in Memphis. The festival is held on 6th June and is a must-attend for food lovers. You have to visit the festival to watch thousands of participants from the region battle it out to win the top prize. Eat as many hot wings as you want and even compete in the hot wings eating contest.
Memphis Food and Wine Fest
Mid-October is when Memphis comes alive during the Memphis Food and Wine Fest. It is where you get to eat delicious food, sip on fine wine, and listen to live music. Held at the Memphis Botanic Garden, it is a food festival that you cannot afford to miss. Many top chefs also participate. The event boasts a wide variety of food options.
Endless Possibilities
Food trucks are becoming more and more popular in Memphis, and for good reason. Due to the love that people have for mobile food, this industry continues to expand. With increasing demand and relatively low startup costs, food trucks and food trailers have become a prime business opportunity for anyone who loves to cook. And here at Custom Trailer Pros, our staff consists of food industry professionals as well as accomplished entrepreneurs who all have one goal at the center of all that we do – helping our customers be as successful as possible, as quickly as possible. We do this by focusing on work-flow, efficiency, health-code compliance, fire safety compliance, financing assistance, and we have each food trailer in Memphis built to order so they can be set up for our customer's exact needs.
Memphis is a city that is waiting to be explored. Attend any of the food festivals for an amazing time. If you're a chef, restaurateur, entrepreneur, or simply looking to start your own mobile food trailer business in Memphis, please call us 800-859-5405 today to get started.  
Food & Concession Trailers for sale in Memphis
Over the last ten years we have designed thousands of food trailers, helping our customers successfully get started with many different concepts including:
BBQ Trailers, Coffee Trailers, Pizza Trailers, Dessert Trailers, Hamburger Trailers, Donut Trailers, Taco Trailers, Seafood Trailers, Ice Cream Trailers, Mediterranean Food Trailers, American Food Trailers, Latin Food Trailers, Italian Food Trailers, and many, many more. Call us at 800-859-5405 to place your order today.