Who We Are
Custom Trailer Pros is a national food trailer dealer. All of our trailers are custom built for each customer right here in the United States. Once the trailer itself is built, it is transported to our installation facility located in Columbia, TN. There we install gas-lines, cooking equipment, refrigeration, fire suppression systems, and perform any other custom work that needs to be done. As soon as the trailers are completed, our customers are welcome to pick them up or we can arrange delivery.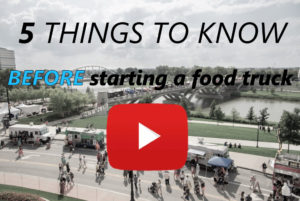 Visit These Lubbock Food Festivals for an Incredible Time
Lubbock is a city in Texas. It is the birthplace of Buddy Holly, the rock n' roll legend and the Buddy Holly Center is where visitors can find artifacts of the artist. Another popular tourist destination is the Museum of Texas Tech University. It is home to millions of art pieces and more. The city offers the best fine dining experience. Lubbock boasts a rich arts and culture scene. Its hospitality is unrivaled. Locals cannot seem to get enough of their barbecue and chicken fried steak. There is no shortage of festivals in Lubbock. The following food festivals are a must-visit.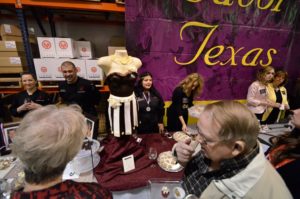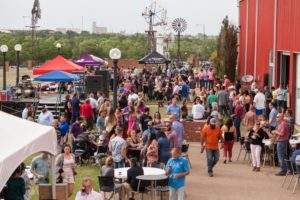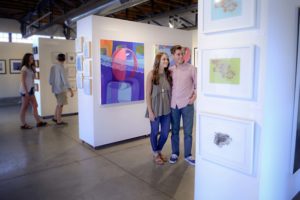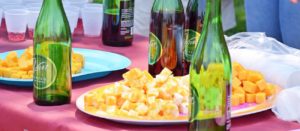 Wine and Chocolate Fantasia
Wine and Chocolate Fantasia is one of the biggest food festivals of the year. It is held in February by the Llano Estacado Winery. Take advantage of the festival to feast on delicious chocolate and more. You are bound to have a great time at the festival. There is plenty of wine that you drink throughout the night and enjoy some more chocolate with it. Did we mention that there are also chocolate artistic sculptures that are created by the hottest local chefs? You have to pay a visit to believe it. The event is the biggest of its kind.
Lubbock Uncorked
Lubbock Uncorked is an amazing food festival that is held every April at the American Windmill Museum. It is the perfect place to sip on wine and eat delicious food. There is even a beer garden where you can enjoy a nice drink. With over 30 local wineries offering wine, you will be spoilt by choice. There is even live music to keep you company. Taste local food and sip on local wine at Lubbock Uncorked. It does not get better than this. 
First Friday Art Trail
First Friday Art Trail is held on the first Friday of each month all year-round at the Lubbock Cultural District. There are plenty of vendors that serve delicious Texan food at the event. On top of that, there are live music performances and art exhibits that will get your senses flowing. Attendees get to browse through some of the best galleries in Downtown Lubbock for a spectacular time. It is easy to make your way from one gallery to the next as they are located in close proximity. Besides, there are free trolleys that keep guests traveling throughout the night. 
Llano Estacado Wine and Clay Festival
Kick-off the summer by visiting the Llano Estacado Wine and Clay Festival. It is held in June at the Llano Estacado Winery. Celebrate delicious food and amazing wine at the event. You will be blown away by the local food and live music performances. The wine is simply out of this world.
Endless Possibilities
Food trucks are becoming more and more popular in Lubbock, and for good reason. Due to the love that people have for mobile food, this industry continues to expand. With increasing demand and relatively low startup costs, food trucks and food trailers have become a prime business opportunity for anyone who loves to cook. And here at Custom Trailer Pros, our staff consists of food industry professionals as well as accomplished entrepreneurs who all have one goal at the center of all that we do – helping our customers be as successful as possible, as quickly as possible. We do this by focusing on work-flow, efficiency, health-code compliance, fire safety compliance, financing assistance, and we have each food trailer in Lubbock built to order so they can be set up for our customer's exact needs.
Lubbock is a Texan city that is full of life. If you're a chef, restaurateur, entrepreneur, or simply looking to start your own mobile food trailer business in Lubbock, please call us 800-859-5405 today to get started.
Food & Concession Trailers for sale in Lubbock
Over the last ten years we have designed thousands of food trailers, helping our customers successfully get started with many different concepts including:
BBQ Trailers, Coffee Trailers, Pizza Trailers, Dessert Trailers, Hamburger Trailers, Donut Trailers, Taco Trailers, Seafood Trailers, Ice Cream Trailers, Mediterranean Food Trailers, American Food Trailers, Latin Food Trailers, Italian Food Trailers, and many, many more. Call us at 800-859-5405 to place your order today.