Who We Are
Custom Trailer Pros is a national food trailer dealer. All of our trailers are custom built for each customer right here in the United States. Once the trailer itself is built, it is transported to our installation facility located in Columbia, TN. There we install gas-lines, cooking equipment, refrigeration, fire suppression systems, and perform any other custom work that needs to be done. As soon as the trailers are completed, our customers are welcome to pick them up or we can arrange delivery.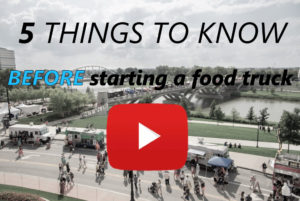 The Best Food Events in Louisville
Louisville is the largest city in the state of Kentucky. It is known for the University of Louisville, six Fortune 500 companies, Kentucky Fried Chicken (KFC), the Kentucky Derby, and the amazing boxer Muhammad Ali. Louisville is a city that most people do not know a lot about. It has a smashing food scene. Some of the most popular food items in Louisville include Louisville-styled pizza, derby pie, burgoo, fried chicken, and hot brown. Louisville is the ideal city for every foodie. There are a ton of spectacular festivals that are held every year. If you are ever in town, make sure to pay a visit to the following food festivals.
B3 Bourbon Bacon and Beer Fest
The B3 Bash is one of the most popular food festivals in Louisville. It is the perfect place to savor a wide variety of bacon dishes. If you love bacon, you are going to fall in love with the festival. Did we mention that the specialty cocktails by Makers Mark are to die for? There is also plenty of craft beer and wine to keep you busy. Do listen to the live music for an eventful night. The festival is held at the Millwood Arts Center.
Desserts First
Residents of Louisville are known for having a sweet tooth. The Desserts First food festival is straight out of dessert heaven. The event has been created by some of the best chefs in Louisville. There is also a competition where the deserts are judged by experts to crown the best desert of the year. Moreover, guests also get to vote for the best dessert. It does not get better than this. The Olmsted is where the magic happens every year. Make sure to check it out for an unforgettable time.
Cured and Crafted
One of the most popular food festivals to take over Louisville is Cured and Crafted. The Copper and Kings Courtyard hosts the event every April. Everyone's favorite eateries come together to offer delicious gourmet food and so much more. There is a large variety of food options to choose from at the event. You are bound to have fun.
Louisville Food Truck and Craft Beer Festival
The Louisville Food Truck and Craft Beer Festival is Kentucky's biggest food truck festival that is visited by thousands of people from across the region. Only the most popular food trucks serve the best food at the event. You can never go wrong by attending this behemoth of a festival. The event is held in September every year at the Waterfront Park.
World Fest
Finally, World Fest is an explosion of an event. It features food, art, and music from around the globe. The food is mouthwatering and will leave you feeling fully satisfied. The event takes place in September at the Belvedere. 
Endless Possibilities
Food trucks are becoming more and more popular in Louisville, and for good reason. Due to the love that people have for mobile food, this industry continues to expand. With increasing demand and relatively low startup costs, food trucks and food trailers have become a prime business opportunity for anyone who loves to cook. And here at Custom Trailer Pros, our staff consists of food industry professionals as well as accomplished entrepreneurs who all have one goal at the center of all that we do – helping our customers be as successful as possible, as quickly as possible. We do this by focusing on work-flow, efficiency, health-code compliance, fire safety compliance, financing assistance, and we have each food trailer in Louisville built to order so they can be set up for our customer's exact needs.
If you want to eat the best food and have an amazing time, you need to visit the food festivals mentioned here. Do make sure to check the date and venue of the event online before making plans. If you're a chef, restaurateur, entrepreneur, or simply looking to start your own mobile food trailer business in Louisville, please call us 800-859-5405 today to get started.
Food & Concession Trailers for sale in Louisville
Over the last ten years we have designed thousands of food trailers, helping our customers successfully get started with many different concepts including:
BBQ Trailers, Coffee Trailers, Pizza Trailers, Dessert Trailers, Hamburger Trailers, Donut Trailers, Taco Trailers, Seafood Trailers, Ice Cream Trailers, Mediterranean Food Trailers, American Food Trailers, Latin Food Trailers, Italian Food Trailers, and many, many more. Call us at 800-859-5405 to place your order today.