Who We Are
Custom Trailer Pros is a national food trailer dealer. All of our trailers are custom built for each customer right here in the United States. Once the trailer itself is built, it is transported to our installation facility located in Columbia, TN. There we install gas-lines, cooking equipment, refrigeration, fire suppression systems, and perform any other custom work that needs to be done. As soon as the trailers are completed, our customers are welcome to pick them up or we can arrange delivery.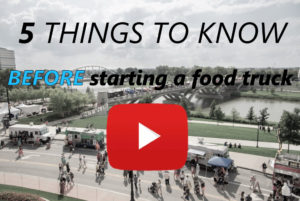 Amazing Food Events in Las Vegas for Foodies
Las Vegas is a city that needs no introduction. Often called the Sin City, Las Vegas is a city that is not afraid of going all out. When people think about Las Vegas, the first thing that comes to mind is gambling. There is more to Las Vegas than just gambling. The city boasts an amazing nightlife. It offers the best fine dining experience. Some of the most popular food items in Las Vegas include honey toast, hot n juicy style shrimp, chicken fingers, and steak. Experience an explosion of taste by visiting the following food events in Las Vegas.
Las Vegas Food and Wine Festival
The Las Vegas Food and Wine Festival is a two-day event that features a wide range of cuisines from around the world. Only the best chefs can be found catering to the masses. A visit to the food festival is the perfect way to satisfy your culinary cravings. Only the most popular restaurants come together to serve their best dish. Try to sample as much as possible. Do not forget to check out the extensive beverage collection. The event is held every year in October at the Tivoli Village.
The Great American Foodie Fest
Try out the best American food by attending the Great American Foodie Fest. It is where the best food trucks in Las Vegas display their finest food. Taste the staples of Las Vegas such as steak and fried burgers. Do save some space for trying out the Great American Funnel cake as it is simply outstanding. There are many fun rides that you can try as well. If you are feeling competitive, participate in the competitions. The event is held every year in April at Sunset Station.
Las Vegas Indian Food Festival
Las Vegas is home to one of the largest Indian communities in Nevada. The Indian community celebrates the Las Vegas Indian Food Festival each year to showcase their Indian culinary heritage. Some of the best Indian delicacies that you cannot afford to miss include biryani, chole bhature, rasgullas, and jalebi. The event focuses on Indian culture and folk traditions. There are many live performances and the music will transport you to an entirely different world. The Las Vegas Indian Food Festival is held in May every year at the Clark County Amphitheater.
Las Vegas Greek Food Festival
Finally, the Las Vegas Greek Food Festival is another amazing food event that you need to attend. It is one of the oldest food festivals that have been held in Las Vegas since 1973. The event takes place at St. John Baptist Greek Orthodox Church in September each year. It is the perfect place to try out delicious Greek food and learn more about Greek culture. 
Endless Possibilities
Food trucks are becoming more and more popular in Las Vegas, and for good reason. Due to the love that people have for mobile food, this industry continues to expand. With increasing demand and relatively low startup costs, food trucks and food trailers have become a prime business opportunity for anyone who loves to cook. And here at Custom Trailer Pros, our staff consists of food industry professionals as well as accomplished entrepreneurs who all have one goal at the center of all that we do – helping our customers be as successful as possible, as quickly as possible. We do this by focusing on work-flow, efficiency, health-code compliance, fire safety compliance, financing assistance, and we have each food trailer in Las Vegas built to order so they can be set up for our customer's exact needs.
Las Vegas is the ideal destination for every foodie. If you're a chef, restaurateur, entrepreneur, or simply looking to start your own mobile food trailer business in Las Vegas, please call us 800-859-5405 today to get started. 
Food & Concession Trailers for sale in Las Vegas
Over the last ten years we have designed thousands of food trailers, helping our customers successfully get started with many different concepts including:
BBQ Trailers, Coffee Trailers, Pizza Trailers, Dessert Trailers, Hamburger Trailers, Donut Trailers, Taco Trailers, Seafood Trailers, Ice Cream Trailers, Mediterranean Food Trailers, American Food Trailers, Latin Food Trailers, Italian Food Trailers, and many, many more. Call us at 800-859-5405 to place your order today.