Who We Are
Custom Trailer Pros is a national food trailer dealer. All of our trailers are custom built for each customer right here in the United States. Once the trailer itself is built, it is transported to our installation facility located in Columbia, TN. There we install gas-lines, cooking equipment, refrigeration, fire suppression systems, and perform any other custom work that needs to be done. As soon as the trailers are completed, our customers are welcome to pick them up or we can arrange delivery.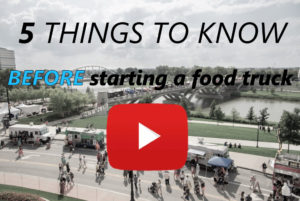 Delicious Food Festivals in Kansas City
Kansas City is a beautiful city in Missouri that straddles the border between Missouri and Kansas. The city is known for its amazing fountains, jazz heritage, and barbecue. Kansas City is filled with historical monuments such as the American Jazz Museums, the Negro Leagues Baseball Museum, the Nelson-Atkins Museum of Art, and many others. It is famous for its technological development, trains, and barbecue. Some of the most popular food items that locals love to eat include steak, pork, sour cream, loose meat sandwich, and barbecue. If you are a foodie and happen to be in Kansas City, you should attend these delicious food festivals.
Great Grillers BBQ Competition
Every September, the Great Grillers BBQ Competition brings Kansas City to life. It is a spectacular food festival that serves a wide range of barbecued food items. The event takes place at Downtown Shawnee and is open to everyone. It is one of the largest barbecue competitions in the country. Watch 100 teams battle it out for the top prize. There are plenty of food trucks at the event. The live music is perfect for dancing the night away. If you have kids, you can leave them at the Kids Zone.
KC Oktoberfest
Many residents of Kansas City claim German ancestry and in honor of their heritage, the KC Oktoberfest is held every October. It is the perfect place to grab a Bavarian-styled beer, wear lederhosen, and down some bratwursts. The KC Oktoberfest will transport you to Munich. The event is held at the Crown Center. It is where numerous food vendors, local entertainment companies, and German brands come together. There are plenty of family-friendly activities at the festival to keep you and your family busy.
KC Mac Cheese Festival
Kansas City is known for its love of Mac and cheese. It is due to this reason that the KC Mac Cheese Festival is held every October to celebrate the most delicious Mac and cheese. Sample unlimited macaroni and cheese and drink beer at the open bar. It is an event that food lovers cannot afford to miss. Each year different varieties of Mac and cheese are presented to the public. The event is for adults. Hence, it is advised that you leave your kids at home.
Twisted Fork Vegan Festival
Finally, the Twisted Fork Vegan Festival is another amazing food festival that is celebrated each year in November. It is an event where vegans and healthy eaters come together to enjoy delicious vegan food. Taste some of the best vegan and vegetarian food from across the country at the event. There is a huge variety of vegan food options that will leave you blown away. As the vegan community grows in Kansas City, the Twisted Form Vegan Festival is a place where vegans come together to celebrate vegan food.
Endless Possbilities
Food trucks are becoming more and more popular in Kansas City, and for good reason. Due to the love that people have for mobile food, this industry continues to expand. With increasing demand and relatively low startup costs, food trucks and food trailers have become a prime business opportunity for anyone who loves to cook. And here at Custom Trailer Pros, our staff consists of food industry professionals as well as accomplished entrepreneurs who all have one goal at the center of all that we do – helping our customers be as successful as possible, as quickly as possible. We do this by focusing on work-flow, efficiency, health-code compliance, fire safety compliance, financing assistance, and we have each food trailer in Kansas City built to order so they can be set up for our customer's exact needs.
Kansas City is an extremely underrated city. It has a lot to offer every type of visitor. If you're a chef, restaurateur, entrepreneur, or simply looking to start your own mobile food trailer business in Kansas City, please call us 800-859-5405 today to get started.
Food & Concession Trailers for sale in Kansas City
Over the last ten years we have designed thousands of food trailers, helping our customers successfully get started with many different concepts including:
BBQ Trailers, Coffee Trailers, Pizza Trailers, Dessert Trailers, Hamburger Trailers, Donut Trailers, Taco Trailers, Seafood Trailers, Ice Cream Trailers, Mediterranean Food Trailers, American Food Trailers, Latin Food Trailers, Italian Food Trailers, and many, many more. Call us at 800-859-5405 to place your order today.