Who We Are
Custom Trailer Pros is a national food trailer dealer. All of our trailers are custom built for each customer right here in the United States. Once the trailer itself is built, it is transported to our installation facility located in Columbia, TN. There we install gas-lines, cooking equipment, refrigeration, fire suppression systems, and perform any other custom work that needs to be done. As soon as the trailers are completed, our customers are welcome to pick them up or we can arrange delivery.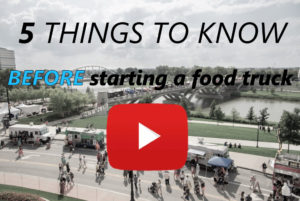 Jacksonville Florida Food Trucks
Food Trucks in Jacksonville, Florida, have been a staple of festival culture and street food culture, and they're here to stay. Jacksonville has the best of both worlds for prospective Food Truck vendors, from a rotating cast of street vendors that can be found at local markets and popular tourist destinations and beaches, to the food festivals, their popularity has only steadily grown over the years. 
There are many aspects of the Food Truck culture in Jacksonville, Florida, to consider before buying a food truck and starting your journey. 
Festivals
Jacksonville Florida plays host many food truck-related events and festivals throughout the year such as,
The Wine & Trucks Festival on the Jacksonville Beach on January 25th, 

The St. Johns Square Summer Food Truck Bash on July 7th

The Regency Square Food Truck Rally on April 21st,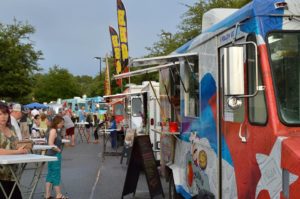 These food truck festivals are popular events with a medley of different foods and a rotating cast of vendors every year. They all host live local music, food, vendors, and fun excuses to gather with friends while enjoying the festival food and atmosphere. Festivals like the Wine & Trucks Festival and the St. Johns Food Truck Bash offer alcoholic drinks to enjoy throughout the food tasting and music. Food trailers are a staple of festivals and events around the world, and some people specifically hunt out their local food trailers between festivals for the incredible food offered. Thanks to their relatively low start-up costs and the demand from both tourists and locals, the food truck scene in Jacksonville, Florida, is doing quite well. 
Popular Food
Popular food trucks and food in Jacksonville include vegan foods, pulled pork, crab, seafood, and grilled cheese. Though hardly the only foods served from food trucks, they are an undeniable staple in the Jacksonville Food Truck scene. Jacksonville, Florida's food culture, is a mix of international dishes and local foods, from Tai food to waffles, Jacksonville has it all. For food trucks, it's all about being able to move around, and sample foods at the festival, so easy foods are a favorite. In Jacksonville, this would mean grilled cheese and crab cakes are food truck favorites.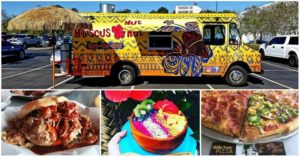 For example, consider that some of the most popular food trucks in Jacksonville tight now are A Flying Sausage, Balu's Surf Shack and Funkadelic Food Truck that specialize in sausages, shrimp and pulled pork. Easy to eat while moving, listening to music, and enjoying other foods or festivities involved in the event or their weekend activities. 
If you are looking to start a food truck in Jacksonville, Florida, there are plenty of opportunities to grow your notoriety amongst locals and tourists. There are plenty of different food trailers for sale that you can choose from to fit your needs and help get you going. Running your very own food truck can be incredibly rewarding, and with the low cost of start-up and the flexibility of work hours, it can be the perfect fit for all lifestyles.
Endless Possibilities
Food trucks are becoming more and more popular in Jacksonville, and for good reason. Due to the love that people have for mobile food, this industry continues to expand. With increasing demand and relatively low startup costs, food trucks and food trailers have become a prime business opportunity for anyone who loves to cook. And here at Custom Trailer Pros, our staff consists of food industry professionals as well as accomplished entrepreneurs who all have one goal at the center of all that we do – helping our customers be as successful as possible, as quickly as possible. We do this by focusing on work-flow, efficiency, health-code compliance, fire safety compliance, financing assistance, and we have each food trailer in Jacksonville built to order so they can be set up for our customer's exact needs.
If you're a chef, restauranteur, entrepreneur, or simply looking to start your own mobile food trailer business in Jacksonville, Florida, please call us 800-859-5405 today to get started.
Food & Concession Trailers for sale in Jacksonville
Over the last ten years we have designed thousands of food trailers, helping our customers successfully get started with many different concepts including:
BBQ Trailers, Coffee Trailers, Pizza Trailers, Dessert Trailers, Hamburger Trailers, Donut Trailers, Taco Trailers, Seafood Trailers, Ice Cream Trailers, Mediterranean Food Trailers, American Food Trailers, Latin Food Trailers, Italian Food Trailers, and many, many more. Call us at 800-859-5405 to place your order today.