Who We Are
Custom Trailer Pros is a national food trailer dealer. All of our trailers are custom built for each customer right here in the United States. Once the trailer itself is built, it is transported to our installation facility located in Columbia, TN. There we install gas-lines, cooking equipment, refrigeration, fire suppression systems, and perform any other custom work that needs to be done. As soon as the trailers are completed, our customers are welcome to pick them up or we can arrange delivery.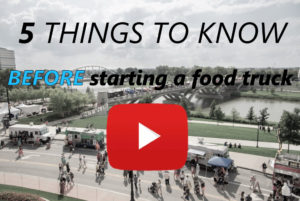 Visit These Food Festivals in Honolulu for an Unforgettable Time
When people think about Honolulu, the first thing that comes to mind is the stunning beaches. Honolulu is a city of over 340,000 residents and is the capital of Hawaii. People from across the United States and the world visit Honolulu looking for a piece of paradise on earth. The city is home to the famous Waikiki neighborhood which has a thriving nightlife and food scene. The iconic Crescent Beach is located not far away. It is backed with high-rise hotels and endless palm trees. There are also sites related to the Pearl Harbor attack which one can visit. Honolulu is one of the most unique places in the United States. Locals love to luau pork, salmon, poke, poi, and shave ice. If you ever in this beautiful city, you have to visit the following food festivals.
Eat the Street
Eat the Street is an amazing food festival that is held on the last Friday of each month. It is where only the best food trucks come together to serve hungry visitors. The event takes place at 555 South Street. There is a different theme every month and plenty of live performances to keep you entertained. Learn more about Hawaiian food culture by attending this festival. You will get to taste all types of food from soul food to local shrimp to delicious popsicles that will leave you feeling relaxed.
Waikiki Spam Jam
The Waikiki Spam Jam is a food festival that is unique to Honolulu. It is held in May every year. This street festival attracts thousands of people each year. Spam was first introduced to locals in 1937 and it has been a hit ever since. More than seven million cans of Spam are consumed by Hawaiians annually. Thus, no place does mystery meat better than Honolulu and the Waikiki Spam Jam is the perfect place to try out Spam-inspired dishes. There are plenty of entertainment options at the festival such as local musicians and hula dancers. 
Hawaii Food and Wine Festival
The Hawaii Food and Wine Festival is a week-long event that is held during the end of August and lasts until the end of the first week of September. It is a world-class event that cannot be missed. Try out the signature dishes prepared by the best chefs in Hawaii using locally-sourced ingredients. The events take place at different locations but tend to be centered at Waikiki.
Rice Fest
The Rice Fest is held every September at Ward Centers. It is an event where rice is celebrated. Being the unifying element of local cuisine and culture, rice plays a huge role in Hawaii. The event features contests and cook-offs. It is where street food vendors and restaurants offer a variety of rice-based dishes.
Endless Possibilities
Food trucks are becoming more and more popular in Honolulu, and for good reason. Due to the love that people have for mobile food, this industry continues to expand. With increasing demand and relatively low startup costs, food trucks and food trailers have become a prime business opportunity for anyone who loves to cook. And here at Custom Trailer Pros, our staff consists of food industry professionals as well as accomplished entrepreneurs who all have one goal at the center of all that we do – helping our customers be as successful as possible, as quickly as possible. We do this by focusing on work-flow, efficiency, health-code compliance, fire safety compliance, financing assistance, and we have each food trailer in Honolulu built to order so they can be set up for our customer's exact needs.
Honolulu is a city that will inspire you to live a more relaxed way of life. It is bustling with life. If you're a chef, restaurateur, entrepreneur, or simply looking to start your own mobile food trailer business in Honolulu, please call us 800-859-5405 today to get started.
Food & Concession Trailers for sale in Honolulu
Over the last ten years we have designed thousands of food trailers, helping our customers successfully get started with many different concepts including:
BBQ Trailers, Coffee Trailers, Pizza Trailers, Dessert Trailers, Hamburger Trailers, Donut Trailers, Taco Trailers, Seafood Trailers, Ice Cream Trailers, Mediterranean Food Trailers, American Food Trailers, Latin Food Trailers, Italian Food Trailers, and many, many more. Call us at 800-859-5405 to place your order today.