Who We Are
Custom Trailer Pros is a national food trailer dealer. All of our trailers are custom built for each customer right here in the United States. Once the trailer itself is built, it is transported to our installation facility located in Columbia, TN. There we install gas-lines, cooking equipment, refrigeration, fire suppression systems, and perform any other custom work that needs to be done. As soon as the trailers are completed, our customers are welcome to pick them up or we can arrange delivery.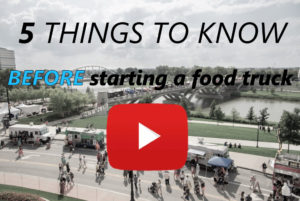 Henderson Food Events That You Need To Check Out
Henderson is the second-largest city in the state of Nevada. It has consistently ranked as the number one place to live. Property ownership is the norm in Henderson. There is a low crime rate and the poverty level is also low. This city has a lot to offer everyone. It is due to this reason that thousands of people from across the United States are relocating to Henderson every year. Besides, the city is just a 16-minute drive from Las Vegas which makes it the perfect place to live for people that want to experience a balance between city and suburban life. The rocky landscape, valleys, and trails make Henderson a special place to live. Henderson has a thriving food scene. Locals love eating prime rib, paella, sushi, onion rings, chateaubriand, chicken wings, and Thai cuisine. The following food events make living in Henderson extra fun.
Great American Foodie Fest
The Great American Foodie Fest is one of the most popular food events in Henderson. It is visited by just about everyone. Walk around 1301 W Sunset and take in the beautiful views while trying food from various food trucks and food stations. There are also drink stations where you can get your favorite drinks. The event is like a carnival. You are bound to have a spectacular time at the Great American Foodie Fest. Be prepared to walk around. Hence, you should wear shoes that you can easily walk in. Did we mention that there are plenty of rides at the festival? The Great American Foodie Fest is like a carnival.
Henderson Heritage Parade and Festival
Henderson is home to people from across the globe. You will find Thais, Indians, Chinese, Pakistanis, Lebanese, Mexicans, and just about everyone in this city of over 300,000. The Henderson Heritage Parade and Festival is an event where the locals prepare food from their country of origin. It allows everyone to celebrate the diversity of the city. The festival runs for 4 days and even features a car show, music performances, and much more. If you want to taste international cuisine in just one day, you need to attend this amazing festival.
Cowboy BBQ Festival
The Cowboy BBQ Festival is held every year at 200 S Water Street. It is one of the most exciting events of the year. Attendees get to eat some of the best food in Nevada and try out the rodeos. The festival is full of life. It is where locals head to have an incredible time. You will find everyone flocking to the festival in search of amazing food and so much more. Many locals dress up as cowboys and you can join in on the fun by doing the same.
Endless Possibilities
Food trucks are becoming more and more popular in Henderson, and for good reason. Due to the love that people have for mobile food, this industry continues to expand. With increasing demand and relatively low startup costs, food trucks and food trailers have become a prime business opportunity for anyone who loves to cook. And here at Custom Trailer Pros, our staff consists of food industry professionals as well as accomplished entrepreneurs who all have one goal at the center of all that we do – helping our customers be as successful as possible, as quickly as possible. We do this by focusing on work-flow, efficiency, health-code compliance, fire safety compliance, financing assistance, and we have each food trailer in Henderson built to order so they can be set up for our customer's exact needs.
Henderson offers a piece of paradise in Nevada. It has superb food and high quality of life. If you're a chef, restaurateur, entrepreneur, or simply looking to start your own mobile food trailer business in Henderson, please call us 800-859-5405 today to get started.
Food & Concession Trailers for sale in Henderson
Over the last ten years we have designed thousands of food trailers, helping our customers successfully get started with many different concepts including:
BBQ Trailers, Coffee Trailers, Pizza Trailers, Dessert Trailers, Hamburger Trailers, Donut Trailers, Taco Trailers, Seafood Trailers, Ice Cream Trailers, Mediterranean Food Trailers, American Food Trailers, Latin Food Trailers, Italian Food Trailers, and many, many more. Call us at 800-859-5405 to place your order today.