Who We Are
Custom Trailer Pros is a national food trailer dealer. All of our trailers are custom built for each customer right here in the United States. Once the trailer itself is built, it is transported to our installation facility located in Columbia, TN. There we install gas-lines, cooking equipment, refrigeration, fire suppression systems, and perform any other custom work that needs to be done. As soon as the trailers are completed, our customers are welcome to pick them up or we can arrange delivery.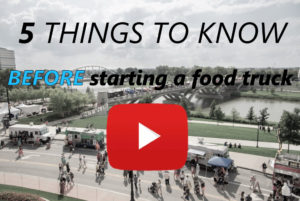 Spice Up Your Time in Greensboro by Attending These Food Festivals
Greensboro is a city in the state of North Carolina. It is named after Nathaniel Greene, a major revolutionary war hero who was at the center stage of the battlefield. The city of Greensboro has a lot to offer. The Guilford Courthouse National Military Park and the International Civil Rights Center & Museum are a must-visit. The Bog Garden is another Greensboro gem that is known for its elevated boardwalk, beautiful birds, and stunning flowers. Locals love to eat bacon, pork barbecue, pho, chicken, beef burgers, and tacos. For those of you that visit Greensboro, you must attend the following food festivals to spice up your time in the city.
National Folk Festival
The National Folk Festival is an annual event that celebrates music and food. It is held in the downtown area. Entertain yourself at the festival and eat some of the best food from local vendors and food trucks. You will be blown away by the performances. If you are looking for a good time, you need to visit this festival. It is perfect for the entire family. The food is simply out of this world.
Spring Garden Food Truck Festival
The Spring Garden Food Truck Festival is another spectacular food festival that brings the city of Greensboro to life. Located at Chapman St, the festival is where some of the most popular vendors pack the street to offer their best food. Spend an afternoon filled with fun and delight at the festival. It is where you will all the locals. Although the event might seem overcrowded, it is worth a visit. Did we mention that the tacos and bacon are to die for? Hence, you have to pay a visit.
Greensboro Greek Festival
Greensboro is blessed with a Greek population that hosts the annual Greensboro Greek Festival at the Theotokos Greek Orthodox Church every summer. It is the perfect place to eat gyros, baklava, and other Greek delicacies. The recipes used to cook the food have been passed down from the first Greek immigrants who moved to the United States to live the American dream. You will be spoilt by choice and the Greek food is simply outstanding. The pastries are delicious and appetizing. There are also vegetarian options. Moreover, you have to go on a tour around the Theotokos Greek Orthodox Church to see just how marvellous it truly is.
Taste Carolina Wine Festival
Taste Carolina Wine Festival is held every summer at Sandy Ridge Road. It is the perfect summer event for families and friends. There are food trucks, food carts, and vendors that serve only the most delicious food. Try authentic North Carolinian food at the event.
Endless Possibilities
Food trucks are becoming more and more popular in Greensboro, and for good reason. Due to the love that people have for mobile food, this industry continues to expand. With increasing demand and relatively low startup costs, food trucks and food trailers have become a prime business opportunity for anyone who loves to cook. And here at Custom Trailer Pros, our staff consists of food industry professionals as well as accomplished entrepreneurs who all have one goal at the center of all that we do – helping our customers be as successful as possible, as quickly as possible. We do this by focusing on work-flow, efficiency, health-code compliance, fire safety compliance, financing assistance, and we have each food trailer in Greensboro built to order so they can be set up for our customer's exact needs.
Greensboro is a gem of a city. Not many people know about it which makes it even more fun of a place to visit. If you're a chef, restaurateur, entrepreneur, or simply looking to start your own mobile food trailer business in Greensboro, please call us 800-859-5405 today to get started.
Food & Concession Trailers for sale in Greensboro
Over the last ten years we have designed thousands of food trailers, helping our customers successfully get started with many different concepts including:
BBQ Trailers, Coffee Trailers, Pizza Trailers, Dessert Trailers, Hamburger Trailers, Donut Trailers, Taco Trailers, Seafood Trailers, Ice Cream Trailers, Mediterranean Food Trailers, American Food Trailers, Latin Food Trailers, Italian Food Trailers, and many, many more. Call us at 800-859-5405 to place your order today.