Who We Are
Custom Trailer Pros is a national food trailer dealer. All of our trailers are custom built for each customer right here in the United States. Once the trailer itself is built, it is transported to our installation facility located in Columbia, TN. There we install gas-lines, cooking equipment, refrigeration, fire suppression systems, and perform any other custom work that needs to be done. As soon as the trailers are completed, our customers are welcome to pick them up or we can arrange delivery.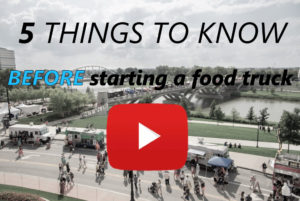 Food Festivals in Durham That Are Worth a Visit
Durham is one of the most populous cities in North Carolina. It is home to plenty of scholarly institutions and technology companies. Durham is also known as the Bull City. It used to have a thriving tobacco industry. When people think about Durham, the first thing that comes to mind is Duke University. Locals love to watch football and eat good food. There is always something to do in Durham. You will be spoilt with choice. Whether you are into the arts or nature, you will get to do whatever your heart desires in the city. The dining scene in Durham is one of the most varied and exciting in North Carolina. There is everything from barbecue to beef tendon crackers and biscuits. If you are in Durham, you need to visit these food festivals.
Kwanza Celebration
The city of Durham has a huge African American community that comes together for the Kwanza Celebration. It is an event where you get a taste of African American heritage. Every holiday season, this festival makes it more special. Experience the diversity of Durham by paying this event a visit. You will get to learn more about culture, the local food, dance, painting, and much more. There is also a marketplace where you can buy products developed by African Americans.
NC Juneteenth Celebration
The NC Juneteenth Celebration is an annual celebration that is all about the African American Independence Day. The event is sponsored by the Triangle Cultural Awareness Foundation and Spectacular Magazine. Attendees get to eat some of the most delicious food, watch live entertainment performances, and visit exhibitions at this amazing outdoor event.
Sip + Savour
If there is one event that you simply cannot afford to miss, it is the annual Sip + Savour festival. This one-day food and wine festival is the talk of the town. Held at the Durham Performing Arts Center every November, the event provides you with an exclusive opportunity to taste some of the best food prepared by local restaurants. Did we mention that wine from the most famous wineries across the globe is offered at the event? There are live music performances, desserts, and fun-filled activities to keep you on your feet. Visit this event for the best time. Keep in mind that the event is only open for those who are at least 21 years of age.
Grand Taste Experience
The Durham Performing Arts Center also hosts the Grand Taste Experience every July. It is where you get to try over 25 dishes from the best artisans and chefs in the Triangle. Eat the finest food and sip on the most delicious wine at the event. 
Endless Possibilities
Food trucks are becoming more and more popular in Durham, and for good reason. Due to the love that people have for mobile food, this industry continues to expand. With increasing demand and relatively low startup costs, food trucks and food trailers have become a prime business opportunity for anyone who loves to cook. And here at Custom Trailer Pros, our staff consists of food industry professionals as well as accomplished entrepreneurs who all have one goal at the center of all that we do – helping our customers be as successful as possible, as quickly as possible. We do this by focusing on work-flow, efficiency, health-code compliance, fire safety compliance, financing assistance, and we have each food trailer in Durham built to order so they can be set up for our customer's exact needs.
Durham is a city of contrasts. It has an educated population that is both friendly and welcoming. If you're a chef, restaurateur, entrepreneur, or simply looking to start your own mobile food trailer business in Durham, please call us 800-859-5405 today to get started.
Food & Concession Trailers for sale in Durham
Over the last ten years we have designed thousands of food trailers, helping our customers successfully get started with many different concepts including:
BBQ Trailers, Coffee Trailers, Pizza Trailers, Dessert Trailers, Hamburger Trailers, Donut Trailers, Taco Trailers, Seafood Trailers, Ice Cream Trailers, Mediterranean Food Trailers, American Food Trailers, Latin Food Trailers, Italian Food Trailers, and many, many more. Call us at 800-859-5405 to place your order today.