Who We Are
Custom Trailer Pros is a national food trailer dealer. All of our trailers are custom built for each customer right here in the United States. Once the trailer itself is built, it is transported to our installation facility located in Columbia, TN. There we install gas-lines, cooking equipment, refrigeration, fire suppression systems, and perform any other custom work that needs to be done. As soon as the trailers are completed, our customers are welcome to pick them up or we can arrange delivery.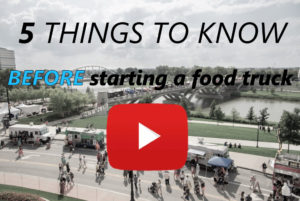 The Best Food Events in Detroit
Detroit is a city that has had a difficult past. However, it has managed to turn things around. In recent times, Detroit has become a thriving city. It is home to an amazing food scene, nightlife, and friendly locals. The construction, utilities, transportation, retail, and manufacturing industries have managed to bounce back. This has resulted in prosperity for everyday Detroiters. The city of Detroit is best-known for its square pizzas, pastries, ice cream, Frankenmuth chicken, and Coney dogs. If you are in Detroit, you need to visit the following food festivals.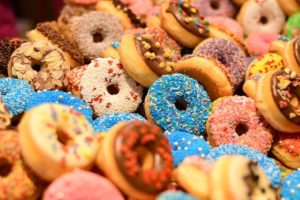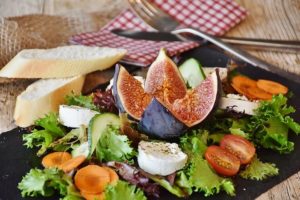 Donut Fest 
Detroiters seem to love their donuts. There are more bakeries in the city than the national average. Donut Fest is a festival that celebrates all things donuts. It is one of the most-visited events in the city. Sample delicious donuts and sip on coffee from the best bakeries and cafes in the Detroit area at the festival. The event is fun and exciting. You are bound to have a great time.
The Soul Food Festival
The Soul Food Festival is another amazing food event that Detroiters love attending each year. It is a festival for the entire family. It is held in August. Make sure to bring your family and friends along as you will get to spend quality time together eating an endless variety of soul food dishes and much more. Some of the most popular food dishes that are regularly offered at the festival include collard greens, cornbread, fried fish, and fried chicken. The festival is located at Hart Plaza. 
Great Lakes Food, Art, and Music Festival
Have a spectacular time at the Great Lakes Food, Art, and Music Festival. The event is hosted at Martius Park during July. Only the best food trucks and local vendors come together to cook up the finest food for attendees. Moreover, there is plenty of art and music to keep you busy. You cannot afford to miss this amazing festival.
Michigan Jewish Food Festival
Detroit has a huge Jewish community. Hence, the Michigan Jewish Food Festival is held every year in Detroit at Eastern Market. Ever Detroiter is invited to sample Jewish food and learn about the traditions and culture of Judaism. There is a ton of kosher food that is offered at the event. The festival takes place in August. 
Ribs and RNB Music Festival
The combination of ribs and RNB music makes the Ribs and RNB Music Festival the perfect food event. A wide range of food vendors offers their best dishes at the event. Try out mouthwatering ribs and listen to the music for a great time. The event is held in August at Hart Plaza.
Endless Possibilities
Food trucks are becoming more and more popular in Detroit, and for good reason. Due to the love that people have for mobile food, this industry continues to expand. With increasing demand and relatively low startup costs, food trucks and food trailers have become a prime business opportunity for anyone who loves to cook. And here at Custom Trailer Pros, our staff consists of food industry professionals as well as accomplished entrepreneurs who all have one goal at the center of all that we do – helping our customers be as successful as possible, as quickly as possible. We do this by focusing on work-flow, efficiency, health-code compliance, fire safety compliance, financing assistance, and we have each food trailer in Detroit built to order so they can be set up for our customer's exact needs.
Detroit has risen like a phoenix. The city hosts various food events every year to celebrate the finer things in life. If you're a chef, restaurateur, entrepreneur, or simply looking to start your own mobile food trailer business in Detroit, please call us 800-859-5405 today to get started.
Food & Concession Trailers for sale in Detroit
Over the last ten years we have designed thousands of food trailers, helping our customers successfully get started with many different concepts including:
BBQ Trailers, Coffee Trailers, Pizza Trailers, Dessert Trailers, Hamburger Trailers, Donut Trailers, Taco Trailers, Seafood Trailers, Ice Cream Trailers, Mediterranean Food Trailers, American Food Trailers, Latin Food Trailers, Italian Food Trailers, and many, many more. Call us at 800-859-5405 to place your order today.