Who We Are
Custom Trailer Pros is a national food trailer dealer. All of our trailers are custom built for each customer right here in the United States. Once the trailer itself is built, it is transported to our installation facility located in Columbia, TN. There we install gas-lines, cooking equipment, refrigeration, fire suppression systems, and perform any other custom work that needs to be done. As soon as the trailers are completed, our customers are welcome to pick them up or we can arrange delivery.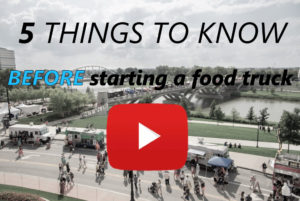 Food Events to Watch Out For In Denver
Denver is the capital of Colorado. It is also known as the Mile High City as it is where urban sophistication and outdoor adventure come together. The city has plenty of cultural attractions, amazing craft breweries, a red-hot music scene, and chef-driven dining. Everything is within easy reach in Denver. The locals know how to eat well. Denver is where many iconic foods were created. Some of the most popular foods in Denver include cheeseburgers, Rocky Mountain oysters, street tacos, smothered burritos, and veggies. Denver also hosts magnificent food events every year. The following are some of the food festivals that you need to watch out for if you are in Denver.


Taste of Louisville
Taste of Louisville is an extraordinary food festival that is held in the first week of June at the Historic Main Street. The food event boasts excellent food, delicious beer, and live music. There is something for everyone at the Taste of Louisville. It is the perfect place to have a great time with friends and family.
Denver BBQ Festival
Residents of Denver seem to love their barbecue. The Denver BBQ Festival is held every year during June at the Empower Field to celebrate all things BBQ. All the biggest BBQ legends come to the event to serve delicious food items. Grab a slab and enjoy a delicious drink at the festival. Don't forget to watch the killer live music.
Annual Blues and BBQ
BBQ is a recurring concept for many of the food events in Denver. The Annual Blues and BBQ festival is held at the Citizens Park Pavilion every June. It is where food trailers and local chefs come together. There is live music, a fun kid's area, artisan vendors, and much more. The proceeds from the event benefit the Habitat for Humanity.
Denver Burger Battle
Denver Burger Battle is one of the most exciting food events of the year. It is held in August at Stapleton. The event is where all the local chefs compete for the crown of the best burger in Denver. They battle it out for burger dominance. Besides the juicy burgers, visitors get to enjoy live music, cocktails, craft beer, and a ton of fun activities. If you are a burger lover, you need to attend the Denver Burger Battle.
A Taste of Colorado
If there is one food event that you simply cannot afford to miss, it is A Taste of Colorado. The event is held in September at the Civic Center Park. It is a three-day event that is held over Labor Day Weekend every year. The event provides the perfect opportunity for visitors to taste local cuisine and so much more. There are many interactive activities, shopping kiosks, music stages, and amazing food trucks that serve mouthwatering food.
We Have Endless Possibilities
Food trucks are becoming more and more popular in Denver, and for good reason. Due to the love that people have for mobile food, this industry continues to expand. With increasing demand and relatively low startup costs, food trucks and food trailers have become a prime business opportunity for anyone who loves to cook. And here at Custom Trailer Pros, our staff consists of food industry professionals as well as accomplished entrepreneurs who all have one goal at the center of all that we do – helping our customers be as successful as possible, as quickly as possible. We do this by focusing on work-flow, efficiency, health-code compliance, fire safety compliance, financing assistance, and we have each food trailer in Denver built to order so they can be set up for our customer's exact needs.
Denver is a hidden gem that you need to visit. It has spectacular food and a thriving nightlife. If you're a chef, restaurateur, entrepreneur, or simply looking to start your own mobile food trailer business in Denver, please call us 800-859-5405 today to get started.
Food & Concession Trailers for sale in Denver
Over the last ten years we have designed thousands of food trailers, helping our customers successfully get started with many different concepts including:
BBQ Trailers, Coffee Trailers, Pizza Trailers, Dessert Trailers, Hamburger Trailers, Donut Trailers, Taco Trailers, Seafood Trailers, Ice Cream Trailers, Mediterranean Food Trailers, American Food Trailers, Latin Food Trailers, Italian Food Trailers, and many, many more. Call us at 800-859-5405 to place your order today.