Who We Are
Custom Trailer Pros is a national food trailer dealer. All of our trailers are custom built for each customer right here in the United States. Once the trailer itself is built, it is transported to our installation facility located in Columbia, TN. There we install gas-lines, cooking equipment, refrigeration, fire suppression systems, and perform any other custom work that needs to be done. As soon as the trailers are completed, our customers are welcome to pick them up or we can arrange delivery.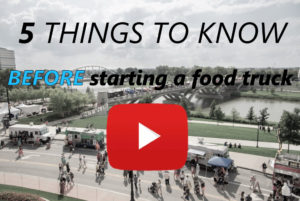 The Best Food Festivals in Dallas That You Need To Visit
Dallas is the epitome of the saying "everything is bigger in Texas". It is home to the biggest skyscrapers, the widest football fields, and the biggest of hearts. The locals are what make this city special. If you want to enjoy the good life and take in the Southern charm, you need to visit the food festivals mentioned in this post. Dallas is a city that is known for its grill-fried food and is where the best Texan-Mexican food is found. Make your time in Dallas memorable by visiting the food festivals below.


Annual Taste of Dollars
The Annual Taste of Dollars is a food event which sees residents coming together to showcase their distinct food culture. It is an event that is truly unique as it highlights the solidarity of the people. The event is held at the Dallas Market Hall in June. It is a must-visit. There is no better way to try out the local food than by visiting the festival. The locals will welcome you with open arms. There are plenty of food trailers that offer all types of food options.
Bedford Blues and BBQ Festival
Dallas is known for its barbecue culture. To take part in this culture, you should attend the Bedford Blues and BBQ Festival. It offers an endless supply of barbecue meals. Try the best of what Texas has to offer when you visit the event. You will not regret it. The event is held on August 30 and lasts until September 1. It is held at 2000 Forest Ridge Drive. The best thing about the event is that it falls on Labor Day weekend. Although the event is a few miles away from Dallas, you will be there in no time to sample the delicious food. 
Nourished Festival
If you have not eaten a good meal in quite some time now, you need to attend the Nourished Festival. It is an event that is centered on people that have special dietary needs. Thus, you get to find allergen-free and gluten-free food as all the exhibitors provide you with all the information you need on the food. It is a multi-city event which is why you should bring all your friends along to have maximum fun. The Nourished Festival is held at the Dallas Market Hall on the first weekend of September. It shows just how diverse Dallas is and how much it truly cares about the dietary needs of its residents.
Greek Food Festival
Dallas is home to one of the largest Greek communities in the United States. It is due to this reason that the Greek Food Festival is held every year in September to celebrate the Greek community and its rich culture. If you are craving Greek food, you need to head over to the Greek Food Festival to satisfy your cravings. It is held every year at the Holy Trinity Greek Orthodox Church.
From the Annual Taste of Dollars to the Greek Food Festival, Dallas has something to offer everyone. It is a paradise for food lovers. Get your very own food trailer for sale to take part in the food events.
Endless Possibilities
Food trucks are becoming more and more popular in Dallas, and for good reason. Due to the love that people have for mobile food, this industry continues to expand. With increasing demand and relatively low startup costs, food trucks and food trailers have become a prime business opportunity for anyone who loves to cook. And here at Custom Trailer Pros, our staff consists of food industry professionals as well as accomplished entrepreneurs who all have one goal at the center of all that we do – helping our customers be as successful as possible, as quickly as possible. We do this by focusing on work-flow, efficiency, health-code compliance, fire safety compliance, financing assistance, and we have each food trailer in Dallas built to order so they can be set up for our customer's exact needs.
If you're a chef, restaurateur, entrepreneur, or simply looking to start your own mobile food trailer business in Dallas, please call us 800-859-5405 today to get started.
Food & Concession Trailers for sale in Dallas
Over the last ten years we have designed thousands of food trailers, helping our customers successfully get started with many different concepts including:
BBQ Trailers, Coffee Trailers, Pizza Trailers, Dessert Trailers, Hamburger Trailers, Donut Trailers, Taco Trailers, Seafood Trailers, Ice Cream Trailers, Mediterranean Food Trailers, American Food Trailers, Latin Food Trailers, Italian Food Trailers, and many, many more. Call us at 800-859-5405 to place your order today.