Who We Are
Custom Trailer Pros is a national food trailer dealer. All of our trailers are custom built for each customer right here in the United States. Once the trailer itself is built, it is transported to our installation facility located in Columbia, TN. There we install gas-lines, cooking equipment, refrigeration, fire suppression systems, and perform any other custom work that needs to be done. As soon as the trailers are completed, our customers are welcome to pick them up or we can arrange delivery.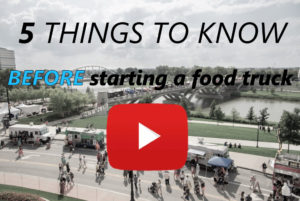 Columbus Ohio Food Trucks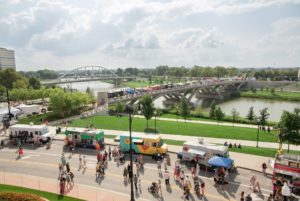 Food Trucks in Columbus have been a popular park, festival, and street vendor food supplier for years. Columbus, Ohio, has a strong community of Food Truck enthusiasts, and Food Truck owners with festivals dedicated to enjoying all that food trucks have to offer in the area.
While you are searching for the perfect food truck through the food trucks that are for sale, consider the local food and events that you'd be interested in participating in as an owner.
Festivals
Columbus Ohio hosts many different festivals, events, and even weekly gatherings of food trucks that make an incredible first step into the food truck world. Some of the favorite local events in Columbus include,
Columbus Food Truck Festival hosted yearly, on August 14th & 15th

What? Music and Arts Festival from July 31st to August 2nd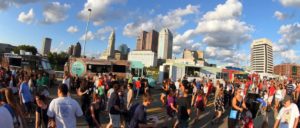 These events are to name a few that take place in Columbus, Ohio and are a good example of the wide variety of festivals that food trucks are a staple of. Columbus, Ohio, has many benefit events for charity, Pride events, and vintage events around the city that rotate throughout the year. The yearly events like the Food Truck Festival and the What? Music and Arts Festival celebrates local foods and artists while gathering with live entertainment and other special events. The Food Truck festival plays host to over 60 food trucks every year, and the What? Music and Arts Festival focuses more on the local artists of all types with food trucks to add to the festival experience. 
Columbus, Ohio, values it's local vendors, and through its yearly Food Truck festival, making a name for yourself in the area can be made easier through the event. After that, it's up to you which festivals, events, parties, or benefits you think your truck would suit throughout the rest of the year. The Food Truck scene in Columbus, Ohio, is built on its festivals and benefits and serves as a strong foundation for new food truck owners looking to make a name for themselves in the area.
Popular Foods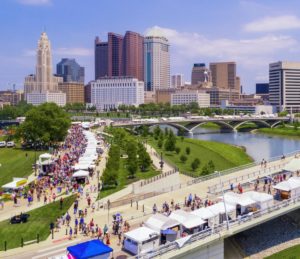 Columbus, Ohio, has a wide range of festival food classics that are a staple of festivals and events around the area. When participating in a festival of any kind, food trucks are a go-to for their convenience of being on sight, and their food being targeted to festivities. Food trucks offer food that is easy to stand and eat, share, and enjoy among various other aspects of the festival. In Columbus, this means BBQ, Tacos, Burritos, Grilled Cheese, and Churros.
Consider that in Columbus, Ohio, some of the most popular food trucks now are Holy Taco, Glazed Churro Bar, and Taquitos Taco Truck. All of these serve food that is easy to eat at a festival and specialize in the most popular foods in the area. When choosing what kind of food truck you will run, consider what works in the area and why they work so well at festivals. 
If you are looking to start a food truck in Columbus, Ohio, there are plenty of opportunities to grow your notoriety amongst tourists and locals at the Food Truck Festival and various arts festivals. There are plenty of different food trailers for sale that you can choose from to fit your needs and help get you going. Running your very own food truck can be incredibly is incredibly rewarding amongst the various festivals and events hosted in Columbus. Thus, they can give you a strong foundation for starting your food truck and is a good place to consider looking for food trucks for sale in the area.
Endless Possibilities
Food trucks are becoming more and more popular in Columbus, and for good reason. Due to the love that people have for mobile food, this industry continues to expand. With increasing demand and relatively low startup costs, food trucks and food trailers have become a prime business opportunity for anyone who loves to cook. And here at Custom Trailer Pros, our staff consists of food industry professionals as well as accomplished entrepreneurs who all have one goal at the center of all that we do – helping our customers be as successful as possible, as quickly as possible. We do this by focusing on work-flow, efficiency, health-code compliance, fire safety compliance, financing assistance, and we have each food trailer in Columbus built to order so they can be set up for our customer's exact needs.
If you're a chef, restauranteur, entrepreneur, or simply looking to start your own mobile food trailer business in Columbus, Ohio, please call us 800-859-5405 today to get started.
Food & Concession Trailers for sale in Columbus
Over the last ten years we have designed thousands of food trailers, helping our customers successfully get started with many different concepts including:
BBQ Trailers, Coffee Trailers, Pizza Trailers, Dessert Trailers, Hamburger Trailers, Donut Trailers, Taco Trailers, Seafood Trailers, Ice Cream Trailers, Mediterranean Food Trailers, American Food Trailers, Latin Food Trailers, Italian Food Trailers, and many, many more. Call us at 800-859-5405 to place your order today.