Who We Are
Custom Trailer Pros is a national food trailer dealer. All of our trailers are custom built for each customer right here in the United States. Once the trailer itself is built, it is transported to our installation facility located in Columbia, TN. There we install gas-lines, cooking equipment, refrigeration, fire suppression systems, and perform any other custom work that needs to be done. As soon as the trailers are completed, our customers are welcome to pick them up or we can arrange delivery.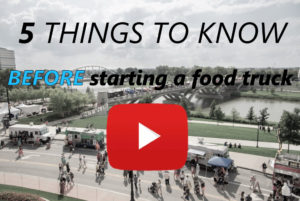 The Best Food Festivals in Chicago
Chicago is a beautiful city that is filled with stunning skyscrapers, gorgeous parks, and food trailers that serve delicious food. It is a city that has it all. The city has a thriving food scene. It is home to Italians, Greeks, Irish, Germans, Pakistanis, and Indians. Chicago truly benefits from its multiculturalism as it boasts some of the best food in the country. It hosts the best food festivals that cater to every type of foodie. If you are a Chicago native or are visiting the city, you need to check out the following food festivals.


Little Italy Festival
Held in August every year, the Little Italy festival fills Ashland and Taylor Street with Italian cuisine. Chicago is a city that is home to many Italian immigrants that flooded to the city in the late 19th century and this food festival celebrates their rich cuisine and culture. Food trailers, restaurants, entertainment shops, and other stores come together to offer an Italian dose to the city. Make sure to check it out for some of the best pasta that you could eat in your entire life.
Chicago Food Truck Festival
The Chicago Food Truck Festival is a food festival that sees a ton of food trailers coming together to offer residents a taste of everything. This food event is held every year in June on Gallagher Way. The food trailers that are beloved by the locals offer a ton of food options. Whether you want to try Chinese, Indian, or something in between, you can try it out at the Chicago Food Truck Festival. It is one of the most popular food festivals during the summer. There are plenty of interactive games and musical performances that will keep you busy. Get a food trailer for sale to cash in on the event.
Tacos Y Tamale
Are you a taco lover? Do you want to sample mouth-watering tacos? Then, the Tacos Y Tamale food festival is just for you. It is a food event that celebrates all types of tacos and tamales in August on 837 W 16th St. The freshly seasoned meat and homemade tortillas will fill your tummy with delight. It is an event that you cannot afford to miss. All the best food trailers offering tacos and tamales flood the streets to provide you with authentic Mexican food.
Fiesta Del Sol
The Fiesta Del Sol is a food event that celebrates Mexican food. It allows you to get a taste of just about everything, from full-fledged meals to cheap churros. The event takes place in July on Cermak Road.  It is a family-friendly event that draws more than a million visitors within just four days each year. Visitors will also get to check out local art, live entertainment, carnival rides, and so much more.
Chicago is a city that has fully embraced its diversity. The food events mentioned in this post will transport you to a world of amazing food. Make sure you check out all of these food events because they will truly blow your mind.
Endless Possibilities
Food trucks are becoming more and more popular in Chicago, and for good reason. Due to the love that people have for mobile food, this industry continues to expand. With increasing demand and relatively low startup costs, food trucks and food trailers have become a prime business opportunity for anyone who loves to cook. And here at Custom Trailer Pros, our staff consists of food industry professionals as well as accomplished entrepreneurs who all have one goal at the center of all that we do – helping our customers be as successful as possible, as quickly as possible. We do this by focusing on work-flow, efficiency, health-code compliance, fire safety compliance, financing assistance, and we have each food trailer in Chicago built to order so they can be set up for our customer's exact needs.
If you're a chef, restaurateur, entrepreneur, or simply looking to start your own mobile food trailer business in Chicago, please call us 800-859-5405 today to get started.
Food & Concession Trailers for sale in Chicago
Over the last ten years we have designed thousands of food trailers, helping our customers successfully get started with many different concepts including:
BBQ Trailers, Coffee Trailers, Pizza Trailers, Dessert Trailers, Hamburger Trailers, Donut Trailers, Taco Trailers, Seafood Trailers, Ice Cream Trailers, Mediterranean Food Trailers, American Food Trailers, Latin Food Trailers, Italian Food Trailers, and many, many more. Call us at 800-859-5405 to place your order today.