Who We Are
Custom Trailer Pros is a national food trailer dealer. All of our trailers are custom built for each customer right here in the United States. Once the trailer itself is built, it is transported to our installation facility located in Columbia, TN. There we install gas-lines, cooking equipment, refrigeration, fire suppression systems, and perform any other custom work that needs to be done. As soon as the trailers are completed, our customers are welcome to pick them up or we can arrange delivery.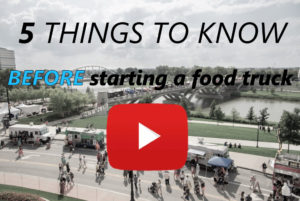 Boise Food Festivals That Are Worth a Visit
Boise is the capital of the American state of Idaho. It is home to about 228,000 residents and growing. The city is known for the Boise River Greenbelt which is a series of trails and parks. The Boise Art Museum is a popular tourist destination. It has an outdoor sculpture garden and plenty of contemporary works. The Idaho State Capitol Building is also nearby. There is a lot to do and explore in this amazing city. Boise is a top mountain biking destination. It offers a dense suburban feel. It is common for residents to own their homes. There are many parks, coffee shops, and bars in the city. Locals are fond of eating trout, lamb, key lime pie, mushrooms, and finger steaks. If you are lucky enough to be in this city, you have to visit the following food festivals.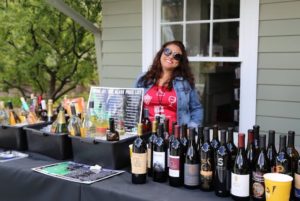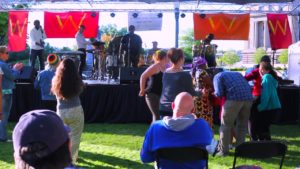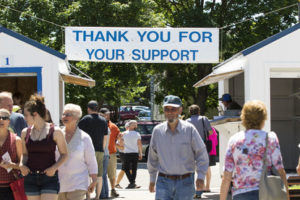 Savor Idaho
Savor Idaho is the biggest food festival in Boise. It is known for its eclectic mix of local cuisine and wine. If you are a true foodie, you will truly savor at the sight of the food. The event is hosted by the Wine Producers Commission and the Idaho Grape Growers. It is held in June. The location tends to be different each year. Hence, it is best to check the official website before you plan on visiting. The event provides you with the opportunity to taste local dishes served by the best restaurants in the region and sample world-class wines. You could even participate in the grape stomping if you like.
International Food & Culture Festival
Boise is home to a diverse population. People from just about every corner of the globe call Boise their home. The International Food & Culture Festival is held every year to celebrate the diversity of the city. Boise is known for its artistic atmosphere, amazing food scene, and unique Basque identity. This one-day event is a must-visit. It is where you can try all types of cuisines within the same day. Try food from Pakistan, Malaysia, China, Turkey, and Japan in one seating. The event takes place at the Julia Davis Park. There are vendor booths, local food trucks, and live entertainment performances to keep you busy.
Greek Food Festival
Try Things the Greek way at the Boise Greek Food Festival. The festival offers the best way to start your June. Join the Greek community in celebration of all things Greek. Try authentic Greek food and eat to your heart's content. You will not regret visiting this amazing festival. The event is held at the Saints Constantine and Helen Greek Orthodox Church. It is a Boise tradition to pay a visit.
Endless Possibilities
Food trucks are becoming more and more popular in Boise, and for good reason. Due to the love that people have for mobile food, this industry continues to expand. With increasing demand and relatively low startup costs, food trucks and food trailers have become a prime business opportunity for anyone who loves to cook. And here at Custom Trailer Pros, our staff consists of food industry professionals as well as accomplished entrepreneurs who all have one goal at the center of all that we do – helping our customers be as successful as possible, as quickly as possible. We do this by focusing on work-flow, efficiency, health-code compliance, fire safety compliance, financing assistance, and we have each food trailer in Boise built to order so they can be set up for our customer's exact needs.
Boise is a small city that manages to offer big-city comforts. If you're a chef, restaurateur, entrepreneur, or simply looking to start your own mobile food trailer business in Boise, please call us 800-859-5405 today to get started.
Food & Concession Trailers for sale in Boise
Over the last ten years we have designed thousands of food trailers, helping our customers successfully get started with many different concepts including:
BBQ Trailers, Coffee Trailers, Pizza Trailers, Dessert Trailers, Hamburger Trailers, Donut Trailers, Taco Trailers, Seafood Trailers, Ice Cream Trailers, Mediterranean Food Trailers, American Food Trailers, Latin Food Trailers, Italian Food Trailers, and many, many more. Call us at 800-859-5405 to place your order today.