Who We Are
Custom Trailer Pros is a national food trailer dealer. All of our trailers are custom built for each customer right here in the United States. Once the trailer itself is built, it is transported to our installation facility located in Columbia, TN. There we install gas-lines, cooking equipment, refrigeration, fire suppression systems, and perform any other custom work that needs to be done. As soon as the trailers are completed, our customers are welcome to pick them up or we can arrange delivery.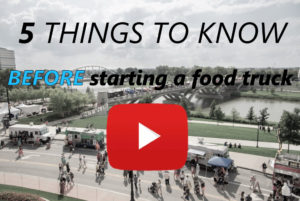 Have the Best Time at These Baton Rouge Food Festivals
Baton Rouge is the capital of the American state of Louisiana. It is located on the Mississippi River. There are plenty of landmarks in and around the city such as the Magnolia Mound Plantation and the antebellum landmarks which include the Old Louisiana State Capitol. Another popular tourist destination that you need to check out is the LSU Rural Life Museum which boasts a refurbished building complex that showcases 18th-century life. Baton Rouge has an amazing food scene and plenty of attractions to keep you busy. With new places popping up all the time, you can hang out, eat, and shop somewhere new whenever you want. Locals are fond of eating Cajun and Creole cuisine, crawfish, gumbo, and oysters. A visit to Baton Rouge is not complete without visiting the following food festivals.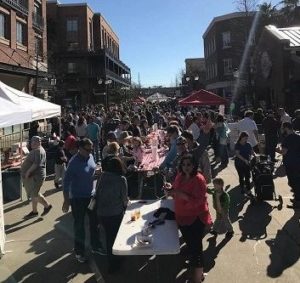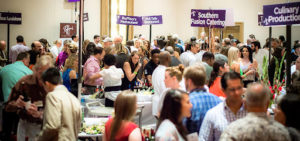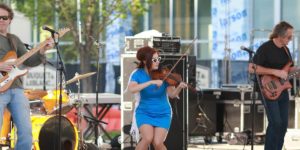 Craw Fete
Craw Fete brings Baton Rouge to life every March. It is one of the most-visited food festivals of the year. Start the Crawfish Season by visiting this amazing event. You will not regret it. Watch regional caterers and restaurants battle it out for the top prize. Attendees get to enjoy gourmet crawfish and boiled crawfish dishes from different food vendors. There is also live entertainment. If you like to drink beer, you will be glad to know that many vendors serve a wide range of choices.
Fete Rouge
Fete Rouge is an upscale food festival that allows you to try the finest cuisine. Sponsored by the Baton Rouge Epicurean Society, the event offers some of the food and wine that you will ever get to taste in your life. With over 40 local chefs cooking delicious dishes, you will be spoilt by choice at the festival. A lucky local chef would also win the People's Choice Award for the best dish. Sample over 200 wines from across the globe at the event while listening to live music. It does not get better than this. 
Ebb and Flow Festival
The Ebb and Flow Festival is another amazing food festival that you cannot afford to miss. It is held in April and has a different theme every year. Whether you are into Latin American food or Middle Eastern food, you can expect to find it at the event. It is visited by just about everyone. Try kebabs, humus, baklavas, gyros, and more. You will be blown away by the choices. Expect a wide variety of options at the event.  
Baton Rouge Blues Festival
The Baton Rouge Blues Festival is held every April. It is where you get to watch over 40 performances and eat the best food. Head over to Downtown Baton Rouge to enjoy this spectacular event. The event lasts two days. It offers all types of food such as pork sandwiches, stuffed burgers, fried fish, tacos, bacon, and more. 
Endless Possibilities
Food trucks are becoming more and more popular in Baton Rouge, and for good reason. Due to the love that people have for mobile food, this industry continues to expand. With increasing demand and relatively low startup costs, food trucks and food trailers have become a prime business opportunity for anyone who loves to cook. And here at Custom Trailer Pros, our staff consists of food industry professionals as well as accomplished entrepreneurs who all have one goal at the center of all that we do – helping our customers be as successful as possible, as quickly as possible. We do this by focusing on work-flow, efficiency, health-code compliance, fire safety compliance, financing assistance, and we have each food trailer in Baton Rouge built to order so they can be set up for our customer's exact needs.
Baton Rouge offers the best of what Louisiana has to offer. If you're a chef, restaurateur, entrepreneur, or simply looking to start your own mobile food trailer business in Baton Rouge, please call us 800-859-5405 today to get started.
Food & Concession Trailers for sale in Baton Rouge
Over the last ten years we have designed thousands of food trailers, helping our customers successfully get started with many different concepts including:
BBQ Trailers, Coffee Trailers, Pizza Trailers, Dessert Trailers, Hamburger Trailers, Donut Trailers, Taco Trailers, Seafood Trailers, Ice Cream Trailers, Mediterranean Food Trailers, American Food Trailers, Latin Food Trailers, Italian Food Trailers, and many, many more. Call us at 800-859-5405 to place your order today.