Who We Are
Custom Trailer Pros is a national food trailer dealer. All of our trailers are custom built for each customer right here in the United States. Once the trailer itself is built, it is transported to our installation facility located in Columbia, TN. There we install gas-lines, cooking equipment, refrigeration, fire suppression systems, and perform any other custom work that needs to be done. As soon as the trailers are completed, our customers are welcome to pick them up or we can arrange delivery.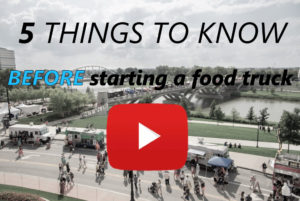 Food trucks shape the culinary scene in Austin
Finding a food trailer with a tasty menu can be hit and miss in many cities. Some curbside vendors change neighborhoods from one day to the next. Others are buffeted by the whims of parking laws and enforcement.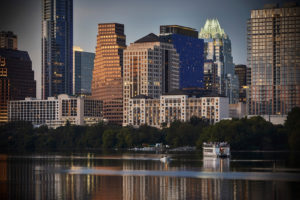 But in the Texas capital city of Austin, outdoor food vendors are held in such high esteem that the city has sanctioned several food truck parks where wheeled food vendors can conduct their business every day. Some are paved lots, like Pangea Lounge, home to an assortment of ethnic food, while others might be stretches of a public street, like Rainey Street or 5000 Burnet Road.  Each is a regular home for about a dozen vendors. 
Street food and its purveyors have become a treasured element of burgeoning Austin food scene that not so long ago was largely all about on steak, ribs, and tacos. This is, after all, the heart of Texas. But in the past decade or two, the food landscape has expanded to incorporate a diverse and delicious range of dining options.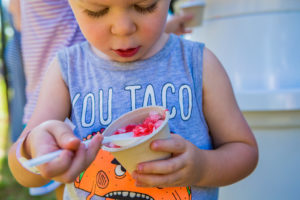 U.S. News noted the metamorphosis when it ranked Austin No. 13 on its list of Best Foodie Cities in the U.S. "A city formerly overrun with barbecue joints and chophouses, Austin has since welcomed a more diverse dining scene featuring more upscale restaurants as well as a wide array of international cuisine. However, the traditional barbecue joints continue to thrive alongside sushi bars and European bistros."
Austin's restaurants on wheels deserve much of the credit for that change. By one estimate, Austin has more than 1,000 mobile food vendors, most of them tagged on a searchable map at FoodTrailersAustin.com. WebstaurantStore.com ranks Austin No. 2 on its list of top food truck cities in America and notes that while Austin may not have as many food trucks as other major cities, "they make up for it by producing some of the tastiest eats."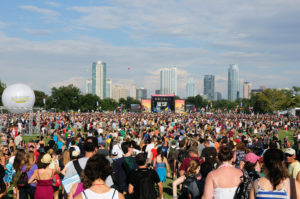 And it's the variety of the offerings and the ethnic diversity that catches your eye when you browse those lists. There's Big Kahuna's Hawaiian cuisine, Syriano's kosher shawarma, Wasota's African cuisine, Indian food at Masala Medley, Asian food at Thai Kun, Artessano's Colombian arepas, and a Burgermeister that blends Latino and Jewish influences. Plus all the chorizo burritos and fajitas that any Tex-Mex fan could want.
Several times each year, the trucks get rolling for outdoor festivals that feature music, art, or food – and often all of the above. Early spring brings South by Southwest, a monster festival that brings together big names from the worlds of music, film, and technology – along with an armada of food trucks. In the fall, there's Trucklandia, a festival that draws nearly 30 trucks and concession trailers to a spot near the Austin American-Statesman newspaper building. Another fall attraction is the Austin City Limits Music Festival, a two-weekend extravaganza in Zilker Park.  
What's coming to the Austin food scene? Veteran food critic Brandon Watson said one of the trends working their way through the city's eateries is breakfast sandwiches. It might be a biscuit with chicken sausage at one restaurant or a beignet with a fried egg and gooey cheese at another. Got your own dish to add to the city's rolling food scene? You've already discovered the best place to find a food trailer for sale in Austin.
Endless Possibilities
Food trucks are becoming more and more popular in Austin, and for good reason. Due to the love that people have for mobile food, this industry continues to expand. With increasing demand and relatively low startup costs, food trucks and food trailers have become a prime business opportunity for anyone who loves to cook. And here at Custom Trailer Pros, our staff consists of food industry professionals as well as accomplished entrepreneurs who all have one goal at the center of all that we do – helping our customers be as successful as possible, as quickly as possible. We do this by focusing on work-flow, efficiency, health-code compliance, fire safety compliance, financing assistance, and we have each food trailer in Austin built to order so they can be set up for our customer's exact needs.
If you're a chef, restaurateur, entrepreneur, or simply looking to start your own mobile food trailer business in Austin, please call us 800-859-5405 today to get started.
Food & Concession Trailers for sale in Austin
Over the last ten years we have designed thousands of food trailers, helping our customers successfully get started with many different concepts including:
BBQ Trailers, Coffee Trailers, Pizza Trailers, Dessert Trailers, Hamburger Trailers, Donut Trailers, Taco Trailers, Seafood Trailers, Ice Cream Trailers, Mediterranean Food Trailers, American Food Trailers, Latin Food Trailers, Italian Food Trailers, and many, many more. Call us at 800-859-5405 to place your order today.