Who We Are
Custom Trailer Pros is a national food trailer dealer. All of our trailers are custom built for each customer right here in the United States. Once the trailer itself is built, it is transported to our installation facility located in Columbia, TN. There we install gas-lines, cooking equipment, refrigeration, fire suppression systems, and perform any other custom work that needs to be done. As soon as the trailers are completed, our customers are welcome to pick them up or we can arrange delivery.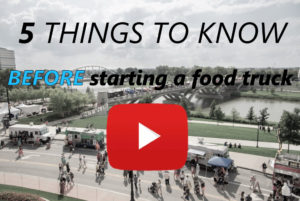 The Hottest Food Festivals in Aurora
Aurora is a beautiful city in the state of Colorado. It is the third-largest in the state and is considered Colorado's Silicon Valley. Aurora offers cultural food, outdoor recreation, artistic exhibits, relaxing atmosphere, and so much more. It is known for its fast-pitch softball, live theater, golfing, and sailing. There are plenty of things to do in this city. Aurora is a very comfortable city to live in. It has managed to blend various cultures seamlessly. Visitors and locals flock to Korea Town in the heart of Aurora to get a taste of the best Korean food. The Havana corridor is said to become the official Korea Town. Just like any other city in Colorado, residents of Aurora love to eat bison burgers, pizza, oysters, and green chili. If you are ever in town, you should check out these food festivals.
Top Taco
Hello, taco lovers! You need to visit Top Taco. It is the most-visited food festival in Aurora. The festival is held every June at Stanley Marketplace. Taco lovers will get to experience a slice of heaven when they visit the event. With plenty of tacos and tequila to keep you occupied, there is no better way to spend your time. Spend your summer in the best way possible by attending Top Taco. The event hosts local restaurants that battle it out for the various best taco prizes such as the top signature taco, top vegetarian taco, top traditional taco, and top creative taco. Did we mention that there are also margarita tastings and live entertainment? Make sure to give Top Taco a visit for an amazing time.
Truck Stop Rally
Stanley Marketplace is one of the most popular places in the city and it is the venue for the Truck Stop Rally. The event is held every July and everyone is welcome to pay a visit. Truck Stop Rally has been going strong since the first time it wowed the city with some of the most delicious food. Be a part of the food truck extravaganza and so much more, while lying in the grass at Stanley. It is time you had a chow down.
Annual Global Fest
Aurora is an international city and it is due to this reason that it hosts the Annual Global Fest every August at the Aurora Municipal Center. Celebrate the diversity of the city by attending this event. It is where you get to taste a variety of international cuisine. Try cuisines that you might have never even thought about trying such as Pakistani, Afghani, Malaysian, and Filipino cuisine. You will be blown away by the sheer diversity of food options. The Annual Global Fest offers the perfect multicultural experience. There are also dance and musical performances, a kid's area, a parade of nations, and a fashion show.
We Have Endless Possibilities
Food trucks are becoming more and more popular in Aurora, and for good reason. Due to the love that people have for mobile food, this industry continues to expand. With increasing demand and relatively low startup costs, food trucks and food trailers have become a prime business opportunity for anyone who loves to cook. And here at Custom Trailer Pros, our staff consists of food industry professionals as well as accomplished entrepreneurs who all have one goal at the center of all that we do – helping our customers be as successful as possible, as quickly as possible. We do this by focusing on work-flow, efficiency, health-code compliance, fire safety compliance, financing assistance, and we have each food trailer in Aurora built to order so they can be set up for our customer's exact needs.
Aurora is a city that is emerging as a regional power. It has a lot to offer everyone. If you're a chef, restaurateur, entrepreneur, or simply looking to start your own mobile food trailer business in Aurora, please call us 800-859-5405 today to get started.
Food & Concession Trailers for sale in Aurora
Over the last ten years we have designed thousands of food trailers, helping our customers successfully get started with many different concepts including:
BBQ Trailers, Coffee Trailers, Pizza Trailers, Dessert Trailers, Hamburger Trailers, Donut Trailers, Taco Trailers, Seafood Trailers, Ice Cream Trailers, Mediterranean Food Trailers, American Food Trailers, Latin Food Trailers, Italian Food Trailers, and many, many more. Call us at 800-859-5405 to place your order today.