Who We Are
Custom Trailer Pros is a national food trailer dealer. All of our trailers are custom built for each customer right here in the United States. Once the trailer itself is built, it is transported to our installation facility located in Columbia, TN. There we install gas-lines, cooking equipment, refrigeration, fire suppression systems, and perform any other custom work that needs to be done. As soon as the trailers are completed, our customers are welcome to pick them up or we can arrange delivery.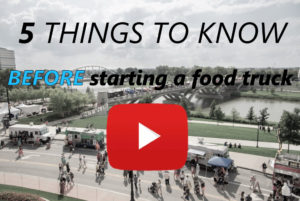 The Hottest Food Festivals in Atlanta
Atlanta is the capital of Georgia. It is a culinary paradise. The city is known for many things such as its diverse musical background, Southern hospitality, the Hartsfield-Jackson International Airport, and its sports team. Atlanta has a lot to offer in terms of food options. Locals love to eat sweet potato pie, chicken dumplings, fried chicken, waffles, pimento cheese, barbecue pork chops, and boiled peanuts. It is a melting pot of nationalities. What makes Atlanta unique is how it manages to give back to everyone. If you are ever in Atlanta, you need to attend the following food festivals.
Atlanta Food and Wine Festival
Atlanta is every foodie's dream come true. It does a great job of showcasing the culinary mastery of the Great South. The Atlanta Food and Wine Festival is one of the biggest food events of the year. It has grown significantly since its inception in 2010. Experience unique Southern flavors like never before at this spectacular event. It is where chefs and farmers come together to celebrate Southern food. The event lasts for four days and is a must-visit. There are inventive culinary themes every year. The yearly tasting tents will satisfy all your culinary cravings. The event is held every spring at Midtown.
Taste of Atlanta
Another great food festival that you cannot afford to miss in Atlanta is the Taste of Atlanta. Experience just how redefined the food scene in Atlanta is by attending this behemoth of an event. New concepts are showcased each year. Top restaurants come together to serve up a storm. Did we mention that there are live cooking demonstrations? There is so much to do at this amazing event. You will be blown away by Southern chicken wings, meatballs, and steaks. The event takes place at Historic Fourth Ward Park every fall.
Atlanta Brunch Festival
Residents of Atlanta love their brunches. This is why the Atlanta Brunch Festival is held every March at Atlantic Station to celebrate the most delicious brunch meals. Expect to eat mouthwatering waffles, chicken, French toast, pancakes, and more at the event. The bottomless mimosas are just spectacular. There is also plenty of beer for everyone. The Atlanta Brunch Festival is like a huge outdoor brunch party. Get to the event early to have a fantastic time and make sure to bring your friends along.
Southern Wing Showdown
Finally, the Southern Wing Showdown is one of Atlanta's most coveted food festivals. It is held at the Fairmont Westside every summer. If you love chicken wings, you are going to love this event. It is where all the magic happens. Eat as many chicken wings as you want and drink beer to keep going. Make sure to participate in the chicken wing eating contest to show everyone just how much you love chicken wings. 
We Have Endless Possibilities
Food trucks are becoming more and more popular in Atlanta, and for good reason. Due to the love that people have for mobile food, this industry continues to expand. With increasing demand and relatively low startup costs, food trucks and food trailers have become a prime business opportunity for anyone who loves to cook. And here at Custom Trailer Pros, our staff consists of food industry professionals as well as accomplished entrepreneurs who all have one goal at the center of all that we do – helping our customers be as successful as possible, as quickly as possible. We do this by focusing on work-flow, efficiency, health-code compliance, fire safety compliance, financing assistance, and we have each food trailer in Atlanta built to order so they can be set up for our customer's exact needs.
Atlanta is a city that leaves a permanent mark on everyone. It has a thriving food scene and hosts some of the best food festivals in the country. If you're a chef, restaurateur, entrepreneur, or simply looking to start your own mobile food trailer business in Atlanta, please call us 800-859-5405 today to get started.
Food & Concession Trailers for sale in Atlanta
Over the last ten years we have designed thousands of food trailers, helping our customers successfully get started with many different concepts including:
BBQ Trailers, Coffee Trailers, Pizza Trailers, Dessert Trailers, Hamburger Trailers, Donut Trailers, Taco Trailers, Seafood Trailers, Ice Cream Trailers, Mediterranean Food Trailers, American Food Trailers, Latin Food Trailers, Italian Food Trailers, and many, many more. Call us at 800-859-5405 to place your order today.