Who We Are
Custom Trailer Pros is a national food trailer dealer. All of our trailers are custom built for each customer right here in the United States. Once the trailer itself is built, it is transported to our installation facility located in Columbia, TN. There we install gas-lines, cooking equipment, refrigeration, fire suppression systems, and perform any other custom work that needs to be done. As soon as the trailers are completed, our customers are welcome to pick them up or we can arrange delivery.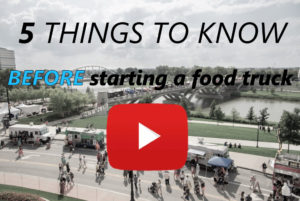 The Best Food Festivals in San Antonio
San Antonio is one of the most beautiful cities in Texas. It is home to different ethnicities. There is a food fusion in the city that has made it a must-visit for every foodie. San Antonio has a lot more to offer than just Mexican food. With food trailers dotting every street, San Antonio is a food haven. It celebrates some of the best food festivals in the United States. The city offers a food trailer for sale. So if you want to have a good time trying out different cuisine, you need to check out the following food festivals.


Taco Truck Throw Down
The Taco Truck Throw Down is an amazing food festival that is held during the second week of October. It is where all the food trailers that offer taco come together to create a taco paradise. It also occurs during May. If you want to taste some delicious tacos, you have to visit this food festival. Each food trailer has its recipe for making tacos. Hence, you should try out as many food trailers as you can.
San Antonio Grilled Cheese Fest
St. Paul Square is the place that hosts the San Antonio Grilled Cheese Fest on October 12. It is the time of the year where all cheese lovers get to have an event dedicated to them. The event has been running for quite some time now. It is where you will get to try warm, grilled, and gooey cheese sandwiches. The local vendors, chefs, and restaurants offer their favorite dishes to attendants.
Fredericksburg Lobstoberfest
When it comes to inventing its unique food festivals, San Antonio does a great job The Fredericksburg Lobstoberfest is a popular event that takes Oktoberfest to the next level by adding a ton of oysters, clams, and lobsters to it. Enjoy a seafood-filed day at the event. A huge Maine lobster is the best way to celebrate it with some German beer. There is a ton of German food that is also provided. It is definitely worth the ride to Old San Antonio Road.
Dracula Fest
Dracula is a place in Romania and the Dracula Fest is a food festival that celebrates Romanian food. It is held in the second week of October at Rosedale Park. The event is not spooky unlike what you might be misled into believing. The event focuses on Romanian culture. Try out traditional Romanian food at the Dracula Fest. It is a daylong celebration that is filled with amazing Romanian treats.
Wurstfest
Head over to Landa Park in New Braunfels to attend the Wurstfest to enjoy some of the most delicious sausages that you could find. If you are a Texan, you are going to love this sausage fest that celebrates German culture in Texas. Eat all the wursts that you can get your hands on and dance all day long. Wurstfest is held in November.
San Antonio has something to offer everyone. It hosts some of the best food festivals in the country. Hit any of the food trailers and you will realize just how amazing the food scene is.
Endless Possibilities
Food trucks are becoming more and more popular in San Antonio, and for good reason. Due to the love that people have for mobile food, this industry continues to expand. With increasing demand and relatively low startup costs, food trucks and food trailers have become a prime business opportunity for anyone who loves to cook. And here at Custom Trailer Pros, our staff consists of food industry professionals as well as accomplished entrepreneurs who all have one goal at the center of all that we do – helping our customers be as successful as possible, as quickly as possible. We do this by focusing on work-flow, efficiency, health-code compliance, fire safety compliance, financing assistance, and we have each food trailer in San Antonio built to order so they can be set up for our customer's exact needs.
If you're a chef, restaurateur, entrepreneur, or simply looking to start your own mobile food trailer business in San Antonio, please call us 800-859-5405 today to get started.
Food & Concession Trailers for sale in San Antonio
Over the last ten years we have designed thousands of food trailers, helping our customers successfully get started with many different concepts including:
BBQ Trailers, Coffee Trailers, Pizza Trailers, Dessert Trailers, Hamburger Trailers, Donut Trailers, Taco Trailers, Seafood Trailers, Ice Cream Trailers, Mediterranean Food Trailers, American Food Trailers, Latin Food Trailers, Italian Food Trailers, and many, many more. Call us at 800-859-5405 to place your order today.