Who We Are
Custom Trailer Pros is a national food trailer dealer. All of our trailers are custom built for each customer right here in the United States. Once the trailer itself is built, it is transported to our installation facility located in Columbia, TN. There we install gas-lines, cooking equipment, refrigeration, fire suppression systems, and perform any other custom work that needs to be done. As soon as the trailers are completed, our customers are welcome to pick them up or we can arrange delivery.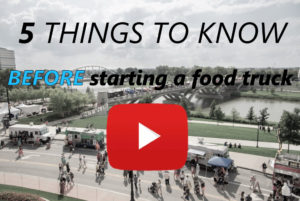 Top Houston Food Festivals
Houston is a beautiful city in Texas. It is home to people from all around the globe. When people think of food, Houston is not a city that first comes to mind. However, it boasts some of the best food festivals in the city. From delicious Indian lentils to Turkish doner kebabs, the city has got it all. If you are a foodie, you need to attend the following food festivals.


Turkish Festival
Turkish food is delicious, easy on the stomach, and simply out of this world. If you want to taste baklava or doner kebab, you have to pay a visit to the Turkish Festival. It is held every year from October 16 to 17.  It is held at different locations each year. Hence, you must confirm the location before making a plan to visit. Besides the food, you need to try the Turkish coffee with some Turkish delight. It is high-quality and spectacular. Moreover, the event also showcases fast whirling dervishes.
Festa Italiana
Not only does Chicago have a considerable Italian population. Houston is home to many Italian immigrants who hold the Festa Italiana every year from October 15 to 17. This food festival is a favorite among locals and tourists alike. It also offers a pasta-eating and grape-stomping contest. Enjoy freshly made Italian food like never before. St. Thomas University hosts the event. Once you have sampled your favorite food, you can drink some amazing Italian wine before calling it a day.
Greek Festival
October 7 to 10 is the time of the year when the Greek population comes together to host the Greek Festival. It is one of the most popular festivals in Houston. The event is held at the Greek Orthodox Cathedral which is simply marvelous. Over 30,000 people attend the Greek Festival every year and the number had been growing each year. The Greek food is made from recipes that date back to the first generation Greeks who migrated to the country seeking a better life. After trying out all the food, you can take a tour of the cathedral.
Texas Renaissance Festival
The Texas Renaissance Festival is held each year on October 9 and lasts until November 28. There are many great things about this festival besides the delicious food such as the mead-drinking and people-watching. The festival is held in Plantersville and Houstonians flock to the festival in droves. The food offerings expand every year. Food trailers from around the city come together to offer sausages on sticks, turkey legs, Mexican food, Greek food, and just about everything you could think of.
International Festival
Finally, the International Festival is a must-attend for every foodie. It is held from April 30 to May 8. Keep in mind that the countries that join the International Festival change every year. African cuisine has been in the spotlight for quite some time now. From Chinese food to Pakistani food, you are going to fall in love with the many cuisines. Get a food trailer for sale to promote your food.
Houston is an overlooked gem. Make sure to attend the food festivals mentioned in this post for an unforgettable time. Your stomach will thank you for it.
Endless Possibilities
Food trucks are becoming more and more popular in Houston, and for good reason. Due to the love that people have for mobile food, this industry continues to expand. With increasing demand and relatively low startup costs, food trucks and food trailers have become a prime business opportunity for anyone who loves to cook. And here at Custom Trailer Pros, our staff consists of food industry professionals as well as accomplished entrepreneurs who all have one goal at the center of all that we do – helping our customers be as successful as possible, as quickly as possible. We do this by focusing on work-flow, efficiency, health-code compliance, fire safety compliance, financing assistance, and we have each food trailer in Houston built to order so they can be set up for our customer's exact needs.
If you're a chef, restaurateur, entrepreneur, or simply looking to start your own mobile food trailer business in Houston, please call us 800-859-5405 today to get started.
Food & Concession Trailers for sale in Houston
Over the last ten years we have designed thousands of food trailers, helping our customers successfully get started with many different concepts including:
BBQ Trailers, Coffee Trailers, Pizza Trailers, Dessert Trailers, Hamburger Trailers, Donut Trailers, Taco Trailers, Seafood Trailers, Ice Cream Trailers, Mediterranean Food Trailers, American Food Trailers, Latin Food Trailers, Italian Food Trailers, and many, many more. Call us at 800-859-5405 to place your order today.